ADDRESS: Lewisport, KY
PH: 812.853.9334
Drop us a line and we'll get back to you ASAP
Ohio Valley Solar: Installing Solar Panels In Lewisport
Located in Kentucky, Lewisport ranks as one of the top cities that makes electricity very cost-effective with the help of Photovoltaic panels. The residents of Lewisport are aware of the higher rates of electricity so they want to switch on solar energy. 
Ohio Valley Solar customizes cutting-edge technology to reduce energy bills by providing solar panel services in Lewisport and its nearby areas including Tell City, Hawesville, Cannelton, & more. We provide premium panel quality and flexible mounts to meet your solar needs.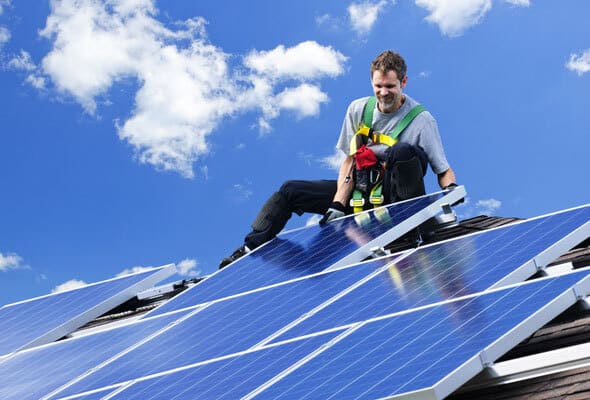 LED Lighting Installation
LEDs are replacing the normal traditional bulbs as these are more efficient and cost-effective. Specially in commercial areas the usage of lighting is more as opposed to residential areas. Normal bulbs consume more electricity while our LED lighting installation services help to save a lot of energy. So, Ohio Valley Solar offers you to switch to LEDs today and start reducing your costing on energy bills.
Solar generators receive the power from the PV panels in the form of (DC energy) and then store the energy in their built-in solar batteries. After converting the energy into alternating current (AC energy), Ohio Valley's solar generators fulfill your daily electricity consumption needs. We offer solar-powered generators to the homeowners in Lewisport, surpassing industry-standards in terms of quality and output.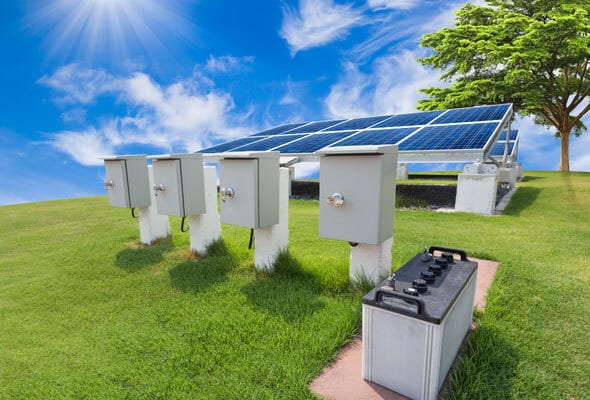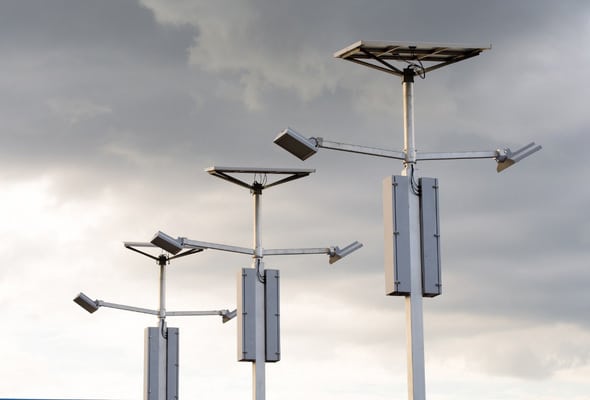 Solar Panels: Grid-Tied and Off-Grid Systems
A grid-tied solar system is the most common type of solar panel system in Lewisport. It is directly connected to the electricity grid. The grid-tied PV panels we provide don't use any built-in batteries for storing the energy and have very less maintenance when compared to other systems.
How Solar Works
Solar panels, also known as (PV) panels, are one of the finest sources for making electricity using the power of the Sun. Our equipment uses both photovoltaic PV panels and mirrors to turn sunlight into power.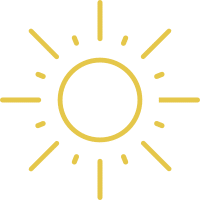 Efficient PV Panels
In recent years the efficiency of PV panels has dramatically improved by 15-22 % in the USA. Ohio Valley Solar provides best and efficient solar panels in lewisport that helps to reduce your electricity bills in a big way!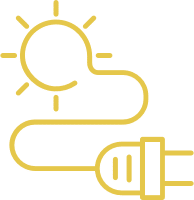 Future of Solar Energy
In recent years, the solar power industry has grown by 20.7% in Kentucky. This emphasizes the people of the USA being aware of pollution-free energy. We understand the need of residents of Lewisport and offer you the PV panels that will brighten up your future.
Get FREE Quote
Contact our customer service so that our solar specialists can help you to get the best quotation based on your energy usage. Our experts will guide you to get the perfect solar panel system for your home and offices. Fill out the
form
or
Call us now!
Future Investment
Investment in solar is a one-time investment that helps to secure your future expenditure on energy and make you a profit every year. Due to the recent hikes in electricity bills in recent months, Solar will be the best investment ever to save your money.
Switch To Solar
Switching to solar power from non-renewable energy with Ohio Valley Solar will help you in reducing the damage to the environment. PV panels not only reduces your electricity bills but also decreases the usage of fossil fuel and make our environment clean and pollution free.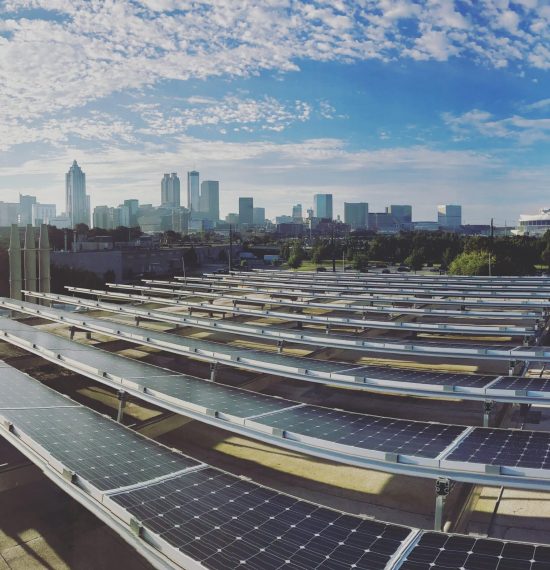 Commercial
For businesses, there is a main overhead cost of electricity. In the last few years, electricity rates have increased. From the business point of view, you have to save the income for a better investment. Solar energy is a revolution in commercial area usage. It is very useful for firms or business persons to save money. With the help of a solar panel system, you can produce your own energy. It decreases the usage of fossil fuels and contributes to the environment.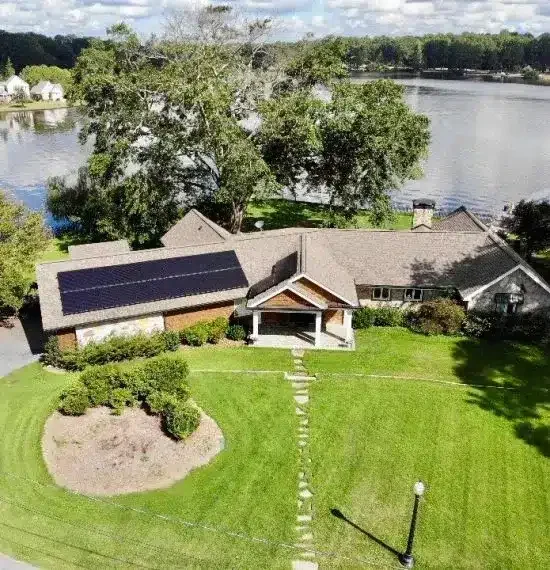 Residential
PV panel usage is also getting more popular in residential areas because it is quite cheap and has a long-lasting life. In the residential area, house owners are considering PV panels for their property. Many of the house owners have already installed PV panels, and many people are investing. In Lewisport, there were 204 average sunny days in a year, and it's the perfect  climate for solar panels in lewisport. It just not only saves your money, but in fact, it increases the value of your home.
"I was blown away by the professionalism and efficiency of the Ohio Valley Solar team. They made the process of switching to solar energy so easy and stress-free. I already see the benefits in my energy bills, and I couldn't be happier with my decision to go solar."
"The team at Ohio Valley Solar really knows their stuff! They answered all my questions and concerns. They even helped me to secure financing for my solar panel installation. I'm so happy with my new solar energy system and can't wait to see the long-term savings."
"I'm so glad I chose Ohio Valley Solar for my solar panel installation. Their customer service was top-notch. They kept me informed throughout the process. And made sure that everything was done to my satisfaction. I highly recommend them to anyone considering going solar."
Service Areas?
Owensboro, KY, Henderson, KY, Beaver Dam, KY, Morganfield, KY, Providence, KY, Hartford, KY, Bowling Green, KY, Covington, KY, Lewisport, KY, Lexington-Fayette, Louisville,KY, Sturgis, KY, Reynold Station, Sebree, KY, Reynolds Station, KY, Livermore, KY, Cromwell, KY, Hawesville, KY, Clay, KY, Philpot, KY, Uniontown, KY, Reed, KY, Corydon, KY, Calhoun, KY, Whitesville, KY, Olaton, KY, Rumsey, KY, Utica, KY, Robards, KY, Fordsville, KY, Island, KY, Sacramento, KY, Centertown, KY, Maceo, KY, Baskett, KY, Spottsville, KY, Waverly, KY, Beech Grove, KY, Smith Mills, KY, Slaughters, KY, Curdsville, KY, Sullivan, KY, Maple Mount, KY, Poole, KY
Most frequent questions and answers
Lewisport's weather is ideal for PV panels, with an average of 204 bright days a year.
Yes, because our solar system is not expensive, it comes under your budget.
To get in touch with us, you can get a free consultation and fill out the estimate form on our Contact us Page.