Invest In The Sustainable Future:
ADDRESS: Olaton, KY
PH: 812.853.9334
Drop us a line and we'll get back to you ASAP
Switch To Solar Technology With Ohio Valley Solar in Olaton
Olaton is a rural community, located in the eastern part of Ohio County, Kentucky. A countryside location surrounded by vast agricultural fields and gently sloping hills. There is great potential in Olaton to transform into a solarized area.  
For this reason, Ohio Valley Solar has pledged to take the beauty of Olaton to a whole new level. We are here to envisage our vision of solarizing every corner of Kentucky. We strongly believe Solar power can be an excellent way to provide consistent electricity in countryside areas.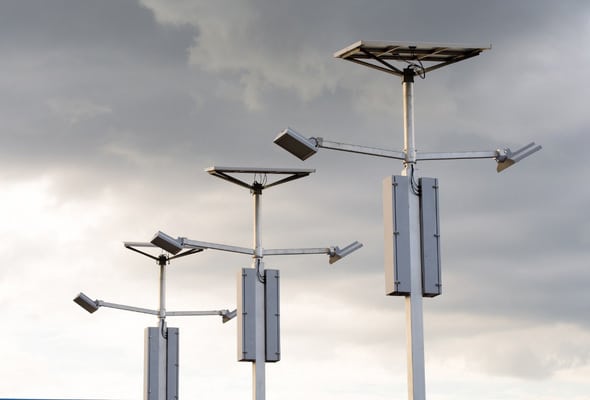 LED Lighting Installation Services: A Sustainable Way
LEDs are like a convergence of energy-efficient technology, harmoniously and sustainably. Fortunately, with Ohio Valley Solar, you can light up your home in a whole different way via our LED lighting installation. These lights are not harsh or overpowering; rather they create a soothing and tranquil ambiance. LEDs are what you need for outdoor gatherings and late-evening strolls. Not to forget LEDs are also equipped to provide security lighting on farms, improving safety and deterring thefts.
Generator Systems: Clean, Quiet & Portable
Generator Systems are a compact, handy, and noise-free substitute for ‌conventional gas-guzzling generators. Feel free to carry them on your camps and adventurous hunts for a peaceful and fun time. With Ohio Valley Solar, make this solar generator a part of your residential or commercial space. We install and sell branded solar smart generators at cost-effective rates. Now is the time for you to get rid of those peace-disrupting generators.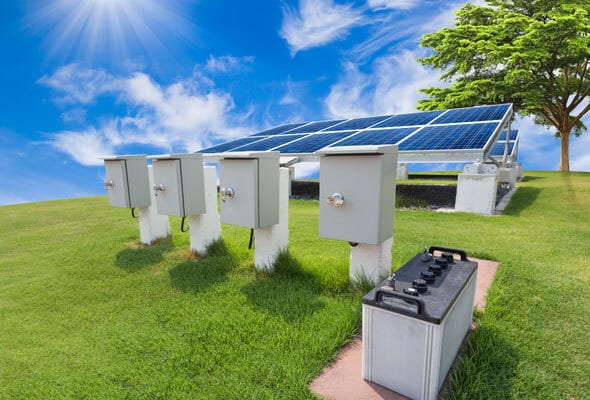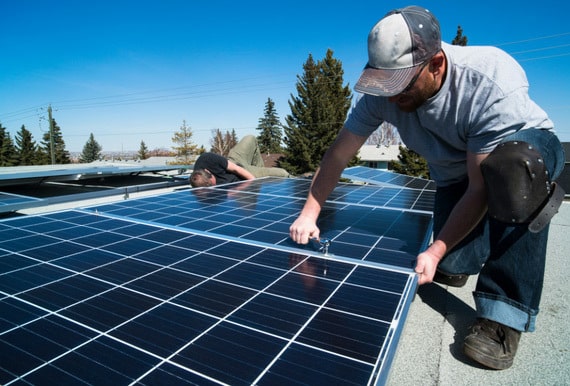 Solar Panel Installation In Olaton
Manufactured and designed to withstand a wide range of weather turmoils, our solar panels have got you covered every step of the way. We at Ohio Valley Solar, provide solar panel installation and maintenance services at inexpensive prices. Choosing to install solar panels can help you dissipate energy costs and increase property value. Another added merit of solar panels in Olaton is the reduced reliance on inconsistent power supplies.
Powering Medical Equipment
Solar energy can be used to provide lighting in healthcare facilities. This is especially important in areas with limited access to electricity. Installation of solar panels and solar powered refrigeration units can be used to store to maintain efficacy of medical items.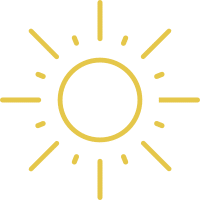 State And Local Tax Incentives
Another added advantage of solar panels in Olaton are tax benefits. These incentives enable homeowners and businesses to deduct a portion of the total installation cost of the solar energy system. Currently, this tax is set at 26% of the entire system cost.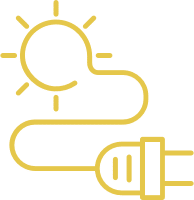 Power Your Vehicles
Solar-powered vehicles can also be more cost-effective, as they can reduce the need for external charging. This results in providing additional energy to power the vehicle's electric motor. They also reduce the carbon footprint of transportation and decrease reliance on fossil fuels.
Take Our Free Estimates
We understand that it can be difficult to decide which solar technology would be right for you. We at Ohio Valley Solar resolve all your dilemmas and help you make an informed choice. Want us to help you out? Just
fill out the form
for us, and we'll contact you.
Our Working Style
Our commitment to transparency, innovation, and sustainability characterize our working style as a solar company. We employ a collaborative approach that fosters teamwork and consistent advancements.
Installation Process
The solar panel installation process involves a few steps, from site evaluation to solar panel activation. Our team undertakes all of it at Ohio Valley Solar. We guarantee accurate installation and satisfactory service.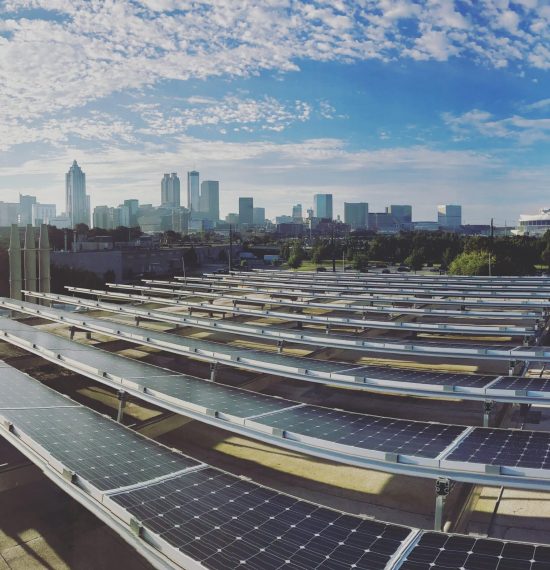 Commercial
If you are a business owner looking to cut down on electrical energy consumption, then switching to solar energy is the way for you. Ohio Valley Solar provides commercial solar systems for businesses and institutions at cost-effective prices. They are typically larger and more complex than residential solar systems. Transitioning to a commercial solar system boosts your brand image and saves you on long-term expenses as well. Not only that, it will also make you eligible for tax credits and financial incentives, but also support sustainability.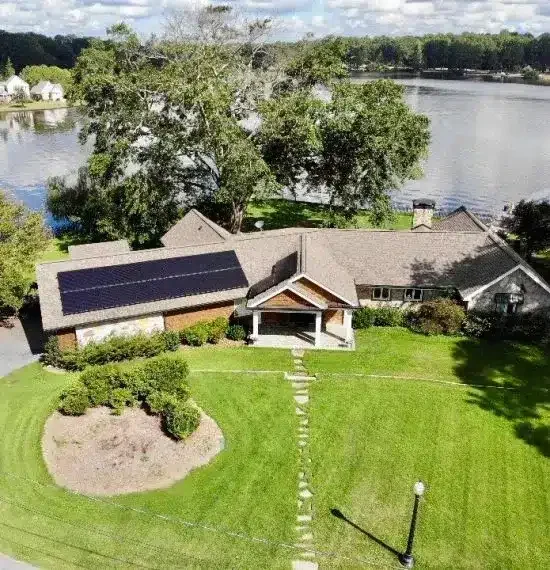 Residential
Did you know that the sun is not just good for your body but for your house too? With the help of the sun's energy, you can generate electricity without relying on any electricity provider. By generating electricity on your own, you can reduce your dependence on the grid and the costs associated with it. In addition to that, if your amount of energy generation surpasses your consumption. Then you can sell excess energy back to the grid and earn credits in return.
"I am quite satisfied with Ohio Valley Solar and the expert staff who assisted me. The procedure was easy to grasp, and all my questions were answered. The Ohio Valley Solar team has my highest recommendation."
"Ohio Valley Solar was the only PV panel specialist who was honest. I didn't worry because they worked quickly and efficiently between the sale and the installation. Setup went smoothly. Their honesty and professionalism earn my full endorsement."
"Very happy with the efficiency of the workplace and the placement of the PV panels. Ohio Valley solar has done an excellent job despite exceeding all expectations. I have never encountered better customer service than what they offer."
Service Areas?
Owensboro, KY, Henderson, KY, Beaver Dam, KY, Morganfield, KY, Providence, KY, Hartford, KY, Bowling Green, KY, Covington, KY, Lewisport, KY, Lexington-Fayette, Louisville,KY, Sturgis, KY, Reynold Station, Sebree, KY, Reynolds Station, KY, Livermore, KY, Cromwell, KY, Hawesville, KY, Clay, KY, Philpot, KY, Uniontown, KY, Reed, KY, Corydon, KY, Calhoun, KY, Whitesville, KY, Olaton, KY, Rumsey, KY, Utica, KY, Robards, KY, Fordsville, KY, Island, KY, Sacramento, KY, Centertown, KY, Maceo, KY, Baskett, KY, Spottsville, KY, Waverly, KY, Beech Grove, KY, Smith Mills, KY, Slaughters, KY, Curdsville, KY, Sullivan, KY, Maple Mount, KY, Poole, KY
Most frequent questions and answers
Solar panels are designed to be durable and able to withstand a range of weather conditions, including rain, snow, or wind. This enables them to dissipate any electrical current generated by lightning strikes. As a result, the risk of damage to the panel is relatively low.
Net metering is a billing mechanism that allows homeowners and businesses to generate electricity independently from renewable sources. For example, energy is generated from solar or wind power to sell any excess electricity back to the grid. The electricity sent back to the grid is then credited to the customer's account. This credit can then be used to offset the customer's future electricity bills.
Yes. You can absolutely use multiple types of renewable resources to power your home in Olaton. Be it solar generators, or solar panels in Olaton. Combining different energy sources can increase your energy production and reduce your dependence on conventional energy sources.