Solar Panels In Livermore:
A Bright Future For Clean Energy!
ADDRESS: Livermore, KY
PH: 812.853.9334
Drop us a line and we'll get back to you ASAP
Ohio Valley Solar: Efficient Solar Panels In Livermore, KY!
Livermore is a home rule-class city located at the confluence of the Green and Rough river in McLean County in the U.S. state of Kentucky.
Nowadays, one of the major needs is electricity in our daily life, but many times we face a problem of a power outage. However, for some reasons, such as short circuits, heatwaves, flooding and many more, it can affect both power generation and transmission.
Solar energy is the solution that resolves all the energy related problems. You can generate your energy without any risks. Also, you can contribute to the environment by making it clean.
Let's start the process of making our environment carbon emissions-free and as well as saving on energy bills together. Ohio Valley Solar understands the problem of our Livermore residents, and we are always with you at every single step.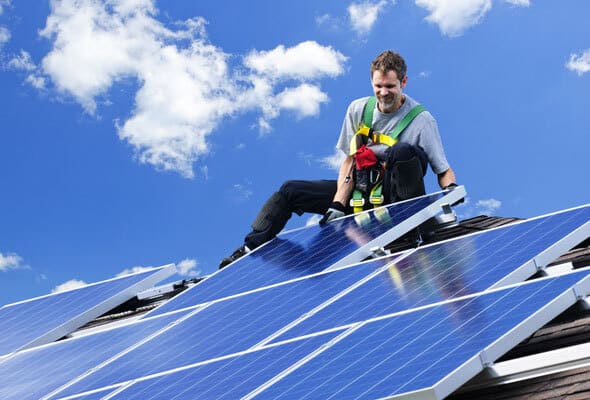 PV Solutions: Off Grid System
According to the climate of Livermore, it has an average of 201 sunny days and 5.97 hours of peak sunshine. Off Grid is a perfect option for switching to solar here. Off-grid solar systems are the best solution for those facing the regular problem of power failure. In this system, you can generate electricity without dependency on the utility grid. This system contains solar batteries that help you to provide sufficient energy at night. Ohio Valley Solar helps you to get a perfect customized photovoltaic panel according to your energy consumption.
Light Up The LEDs With Solar
Solar LEDs are a popular outdoor lighting solution for streetlights, parking lot lights, and walkway lighting. They are also utilized for inside lighting in off-grid businesses and homes, as well as in rural places where standard electrical sources are unavailable. These LEDs are more efficient than normal LEDs. Normal LEDs are dependent on fossil fuel-generated electricity, but solar LEDs have independent sources of solar energy. Ohio Valley Solar provides solar LEDs with advanced technology in Livermore, KY.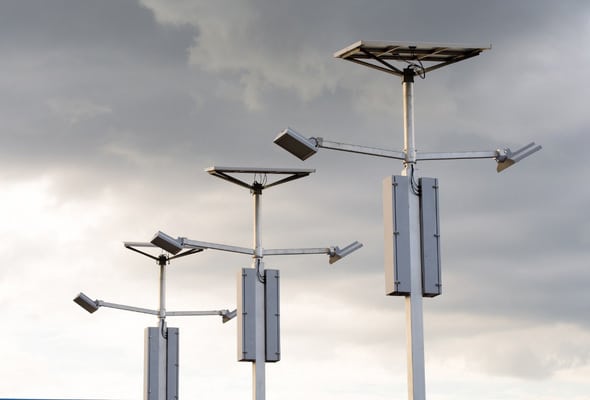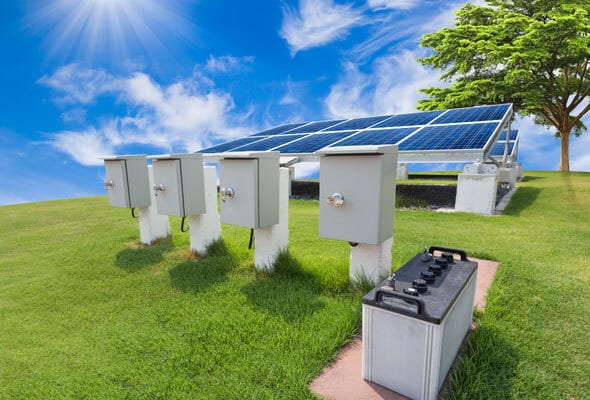 Solar generators are the future of portable energy, you can generate electricity anywhere you want. Whenever we are power-cut or on an adventure trek, we facce the difficulties of lack of electricity for gadgets. In such a situation solar generators are very useful as they store the electricity produced by the solar panels, and the inverter turns the DC electricity from the battery into alternating current (AC), which can be utilized to power household appliances, gadgets, electronics, and other equipment. Ohio Valley Solar provides efficient solar generators on a reasonable range in Livermore.
Potential Of Solar
Since 2014 the average cost of photovoltaic panels has decreased by nearly 70% in the U.S. The U.S. government also provides federal tax credits of up to 30% of the total cost of installation of the solar system. This makes solar energy more prevailing, affordable and accessible in Livermore.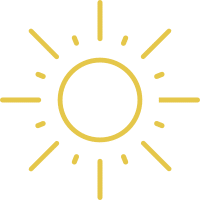 Make The Change
Solar energy saves your money on utility bills also, the utilization of solar power helps to reduce carbon emissions as well as reduces the usage of fossil fuels for generating electricity. Ohio Valley solar aims to make our environment pollution free and generate clean energy.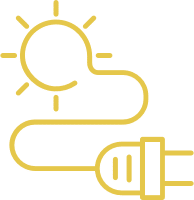 How Do We Work
Ohio Valley Solar believes in working together to get the best results. We work to make a revolution in solar energy and contribute our efforts to protect our ozone layer, which is regularly damaged by the usage of fossil fuels. We want you and our team to contribute our efforts together to make an emission-free future.
Get FREE Quote
Get your
free quote
today. Contact us. Our best professionals are always ready to help you get best and perfect customized photovoltaic panels according to your need.
Installation & Maintenance
Ohio Valley Solar in Livermore provides the best installation and maintenance services for Solar Panels. You will never be disappointed with our services. Our installation and maintenance experts work efficiently to make your installation experience best.
Benefits Of Solar
Photovoltaic panels provide an energy solution and save your money on utility bills for more than 25 years. You will never regret investing in solar energy, and you will feel very positive for contributing your efforts to nature for making it clean.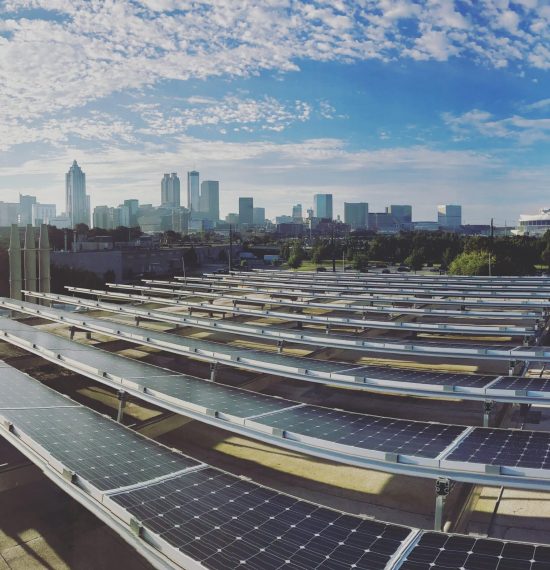 Commercial
Commercial usage of electricity is too high such as in manufacturing, lighting, machinery, and many more. Mostly in commercial areas, the use of electricity is fossil fuel-generated energy that is very harmful to our atmosphere. We can reduce the use of such fuels by switching to solar energy. Many businesses adopt solar for permanent use and generate their electricity without dependency on fossil fuels. Ohio Valley Solar offers you the best customized commercial services for solar panels in Livermore. Our experts provide you with the best services according to your needs.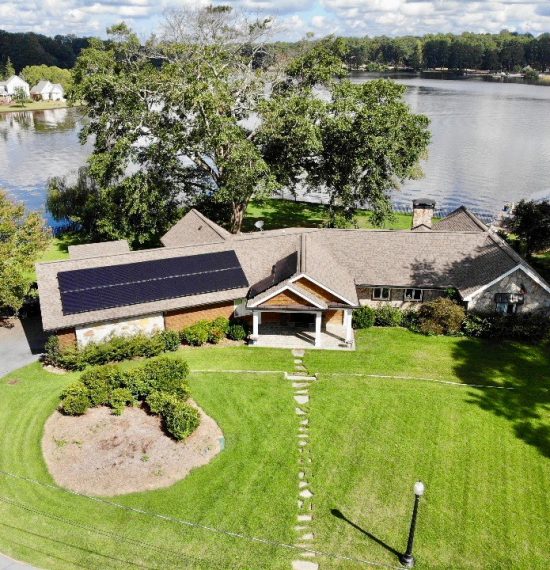 Residential
The U.S. residential solar market was valued at 11.75 billion in 2021 and is expected to expand at a compound annual growth rate of 15.4% from 2022 – 2030. The use of solar energy in residential areas is frequently increasing. Homeowners are accepting the future with green energy, and they also want to save their utility expenditure.
Ohio Valley Solar understands the problem of our Livermore residents, and provides you custom photovoltaic solar panel installation services and solutions.
"I suggest Ohio Valley Solar to anybody contemplating solar energy. From the beginning, the crew was professional, informed, and efficient. They responded to all my inquiries and delivered a solar panel installation that surpassed my expectations. Merci, Ohio Valley Solar!"
"Ohio Valley Solar performed an excellent installation of our solar panel system. The procedure ran well, and the crew enjoyed working together. We are already experiencing substantial savings on our energy costs and are pleased with our decision to convert to solar. Thanks, Ohio Valley Solar!"
"I was cautious about investing in a solar panel system as a company owner. However, after working with Ohio Valley Solar, I am so happy that I did. Our energy expenditures have lowered, and we have gotten excellent comments from our customers on our commitment. I strongly suggest Ohio Valley Solar to any company interested in solar energy."
Service Areas?
Owensboro, KY Henderson, KY Beaver Dam, KY Morganfield, KY Providence, KY Hartford, KY Bowling Green, KY Covington, KY Lewisport, KY Lexington-Fayette Louisville,KY Sturgis, KY Reynold Station, KY Sebree, KY  Livermore, KY Cromwell, KY Hawesville, KY Clay, KY Philpot, KY Uniontown, KY Corydon, KY Calhoun, KY Reed, KY Whitesville, KY Olaton, KY 
Most frequent questions and answers