Efficiency And Sustainability
ADDRESS: Cromwell, KY
PH: 812.853.9334
Drop us a line and we'll get back to you ASAP
Energy-Efficient Alternatives In Cromwell With Ohio Valley Solar
Cromwell is a small, unincorporated community in Ohio County, United States. Nestled in the eastern part of Kentucky, Cromwell has the ideal weather to go solar. With 203 sunny days on an average annually, it is worth taking advantage of the sun's energy. 
 

Ohio Valley Solar is here with the vision to support energy independence and solarize every building in Cromwell. We are one of the leading solar companies in Kentucky. We provide installation and maintenance of solar panels in Cromwell.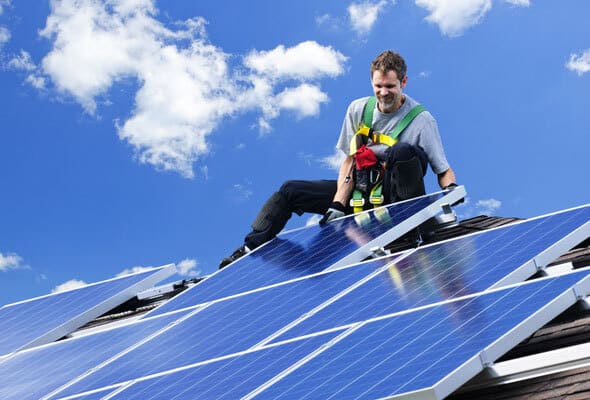 Solar panels, commonly known as PV panels, are neatly organized cell-mounted structures in a frame. Mostly available in two systems –
Grid-tied
, off-grid. These solar panels harness sunlight energy and convert it into electrical energy which can be used in residents and commercial spaces. 
Ohio Valley Solar delivers high-end solar panels at affordable prices so you can take advantage of the sun. Make a profitable investment today, switch to solar energy, and live an eco-friendly lifestyle.
LED Lighting Installation Services
LED lighting installation is among the smartest approaches to a sustainable lifestyle. Manufactured with keeping longevity and durability in mind, these LEDs are ten times more efficient and lasting. You can use LEDs everywhere, from decorating your home to anywhere a lighting system is used; LEDs are versatile. With Ohio Valley Solar, switch to LEDs and live a life without worrying about energy bills.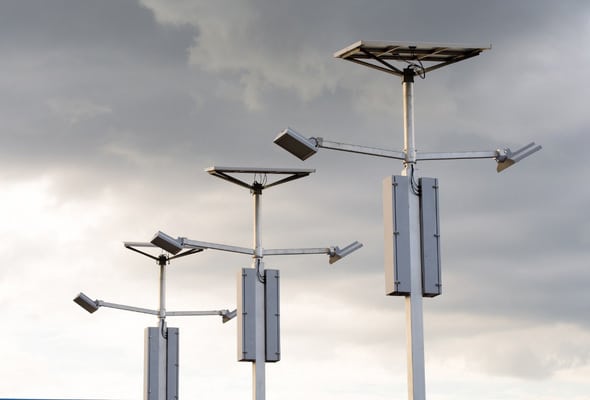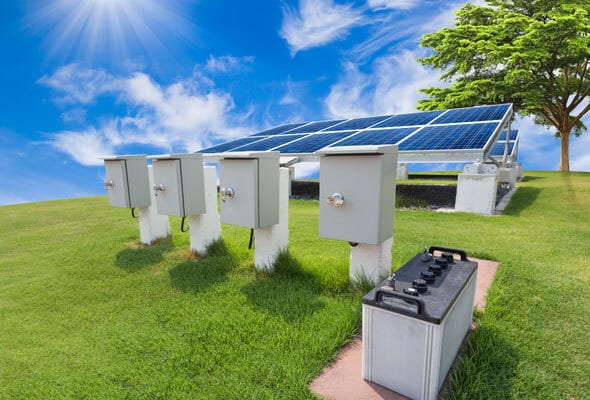 Generator Systems: Your Friend In Power Outages
Solar generators are a good backup power option, particularly if you live in a region that frequently experiences power outages. You don't have to think about fuel shortages or exorbitant prices because it doesn't need any. Our solar generator systems are silent, gas-free and can operate without any assistance. Ohio Valley Solar makes this sustainable resource available to you in Cromwell. We also offer you the luxury of portable generators in addition to solar generator installations!
Net Metering
Kentucky allows net metering. Ohio Valley Solar offers net metering to pay customers for excess solar energy. If your solar panels create more energy than you use, you can send it back to the grid and get credits on your bill. These credits compensate the cost of solar panels, eventually making it free.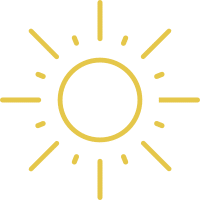 Combat Rising Costs
Kentucky's standard residential electricity rate as of 2023 is 12.28 cents per kilowatt hour, whereas the US average rate is 14.46 cents. With every year escalating prices of electricity, gas and other services, the right time to go solar is now more than ever.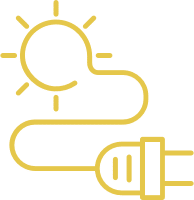 How We Work
Ohio Valley Solar collaborates with businesses and the government to promote environmental advantages. Through the installation of solar panel systems in your house or place of business, our team of experts helps to lower carbon footprints. We support the expansion and advancement of solar energy technologies.
Get A FREE Estimate
The decision to choose the most suited solar panel can be cumbersome. That is why you've got us! Let's work together in solarizing your space. Get in touch with us for a free consultation. Please fill out the form
form
us!
On-site examination
Before solar panel installation, you need your site evaluated thoroughly. This will ensure you are able to take full advantage of solar power. From taking important permits to a proper installation, we make it all hassle-free for you.
After Installation
On completion of installation, we work with your preferred network provider to activate your system. Further, if there are any doubts or queries, we resolve them then and there. We also provide maintenance services.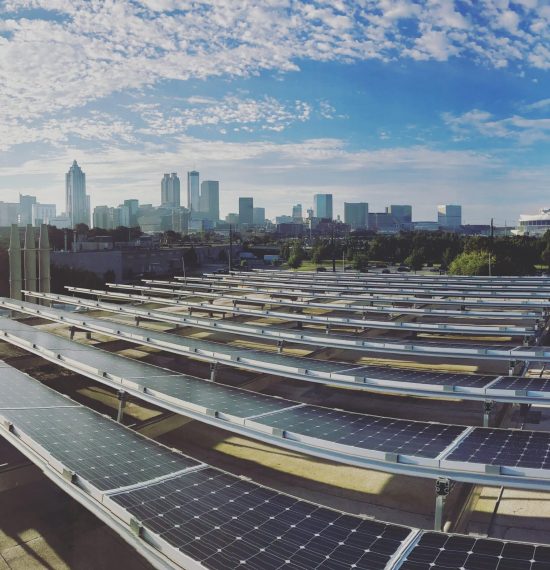 Commercial
The ability to productively manage a company's assets is essential for any small business's financial health and growth. Installation of a solar system in a commercial space will give you more control over your energy dependence. Utilizing solar energy can result in significant cost reductions almost immediately. A commercial solar system from Ohio Valley Solar reduces your reliance on electrical energy and lowers your utility costs. These systems have the potential to eliminate energy costs for at least 25 years.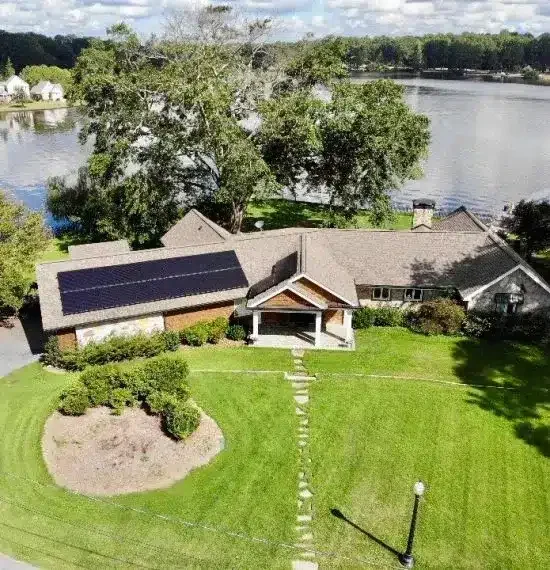 Residential
Residential solar panel systems can help reduce carbon footprint and positively affect the environment. This system typically consists of several components, including solar panels, an inverter, a battery, and a monitoring system. The size of the solar panel system required for a home depends on the household's energy needs, the amount of sunlight in the area, and the orientation and pitch of the roof.
Homeowners can save money by installing panels with Ohio Valley Solar. Solar panels also add value to your home, making it more enticing to interested buyers.
"I suggest Ohio Valley Solar to anybody contemplating solar energy. From the beginning, the crew was professional, informed, and efficient. They responded to all my inquiries and delivered a solar panel installation that surpassed my expectations. Merci, Ohio Valley Solar!"
"Ohio Valley Solar performed an excellent installation of our solar panel system. The procedure ran well, and the crew enjoyed working together. We are already experiencing substantial savings on our energy costs and are pleased with our decision to convert to solar. Thanks, Ohio Valley Solar!"
"I was cautious about investing in a solar panel system as a company owner. However, after working with Ohio Valley Solar, I am so happy that I did. Our energy expenditures have lowered, and we have gotten excellent comments from our customers on our commitment. I strongly suggest Ohio Valley Solar to any company interested in solar energy."
Service Areas?
Owensboro, KY, Henderson, KY, Beaver Dam, KY, Morganfield, KY, Providence, KY, Hartford, KY, Bowling Green, KY, Covington, KY, Lewisport, KY, Lexington-Fayette, Louisville,KY, Sturgis, KY, Reynold Station, Sebree, KY, Reynolds Station, KY, Livermore, KY, Cromwell, KY, Hawesville, KY, Clay, KY, Philpot, KY, Uniontown, KY, Reed, KY, Corydon, KY, Calhoun, KY, Whitesville, KY, Olaton, KY, Rumsey, KY, Utica, KY, Robards, KY, Fordsville, KY, Island, KY, Sacramento, KY, Centertown, KY, Maceo, KY, Baskett, KY, Spottsville, KY, Waverly, KY, Beech Grove, KY, Smith Mills, KY, Slaughters, KY, Curdsville, KY, Sullivan, KY, Maple Mount, KY, Poole, KY
Most frequent questions and answers
Yes, solar panels can survive thunderstorms. These solar technologies are designed and manufactured with durability in mind. Being waterproof and durable, our solar panels have zero risk of damage due to weather conditions.
On average solar panels last easily for around 25-30 years. And with proper maintenance, it easily surpasses the average time.
Yes, we provide solar cleaning services. We have cleaning services for both ground-mounted solar panels and rooftop solar panels