The Benefits Of
Solar Energy Are
ADDRESS: Covington, KY
PH: 812.853.9334
Drop us a line and we'll get back to you ASAP
Ohio Valley Solar: Empower Your Life With Solar Power In Covington, KY!
Covington is a city with home rule status in Kenton County, Kentucky. Solar energy is not constant here on a single given day. So a solar panel's daily energy output is measured in terms of peak sun hours.
The average annual sunshine in Covington is 4.7 hours. Solar businesses typically use average sunshine time data, which is gathered from many years' worth of weather records, to determine the capacity of residential systems.
The people of Covington city are enthusiastic about the prospect of the massive growth of a solar-powered business. Ohio Valley Solar is a positive force in Covington, serving the needs of locals and promoting progressive solar change.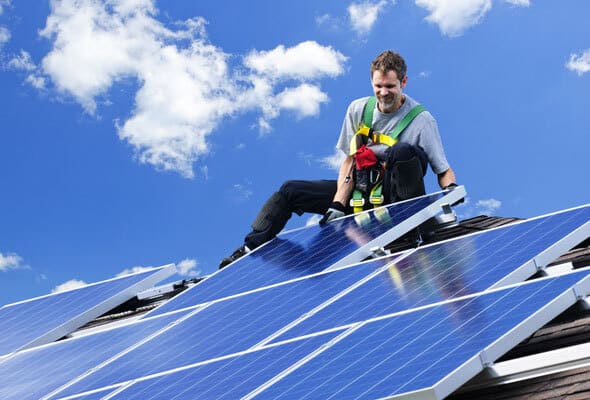 Solar Arrays: Installation
Home solar power systems typically consist of many solar panels. The term "solar array" is used to describe a system consisting of many panels. The panels can either be installed at a predetermined angle with the south facing upwards. They can also be set on a tracking system that moves with the sun. For large industrial uses, a utility-scale PV system has hundreds of panels on a tracking system. Thus, Ohio Valley Solar provides solar arrays with grid systems at suitable prices.
Solar Generators For Home Use
Ohio Valley Solar is dedicated to helping the U.S. Department of Energy achieve its goal of making the energy sector carbon free by 2050. To that end, Ohio Valley Solar offers a range of solar energy solutions, including solar generators for home use. The generator stores electricity in a power pack or high-capacity battery. Solar panels generate direct current (DC) power, which must be converted to alternating current (AC) by an inverter. These generators allow homeowners to generate clean energy and reduce their carbon footprint.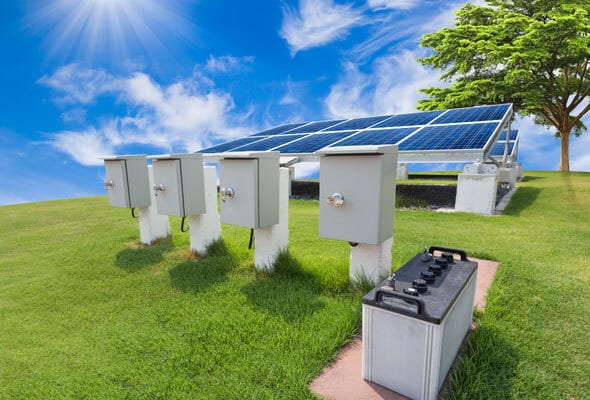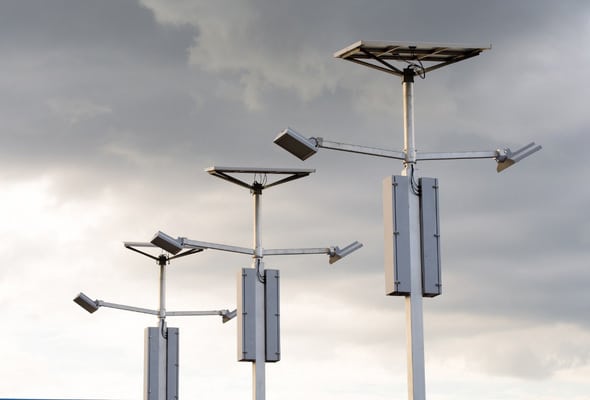 Solar Street LEDs: A Money Saving Choice
For a good reason, Solar Street LED Lights are becoming increasingly popular. Saving money over time is a major factor, and so is the ability to use less energy while yet getting adequate illumination. In addition to being simple to set up and producing bright LED light, the solar LED lighting system gets its power from the sun. You can forget about manually turning the solar LED light on and off. These lights turn on at night and turn off at sunrise automatically. At Ohio Valley Solar, we offer solar LED light installation and maintenance services.
Solar Power Prospects
The sun is the sheer source of energy. Solar power prospects refer to the potential of solar energy and its ability to be used as a renewable energy source. At Ohio Valley Solar, we provide solar panels which use this amount of energy and convert it into electricity.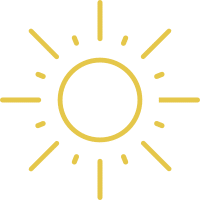 Our Profile
Specialists at Ohio Valley Solar have been in the business for a long time. We offer advisory services to help maximize the financial benefits of your solar installation. Our experts tailor your solar energy system to your home or business with the help of our consultants and designers.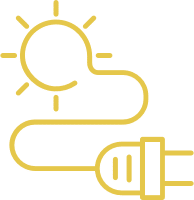 Our Reliable Customer Services
We here at Ohio Valley Solar are committed to doing what we can to ensure that future generations can enjoy a sustainable environment. Fossil fuels emit carbon dioxide into the environment. Therefore, our energy systems help you use less fossil fuel to power your home. Our experts are available 24*7 to assist you.
Get An Estimate
A goal without a plan is just a wish! Request a free solar quote at the Ohio Valley Solar site for the completion of your solar wish. We'll run a free energy audit and discuss any additional consumption needs. Our energy analysts will provide a full price with multiple equipment and financing options to help you decide. Fill up the
form
here!
Power Up With Photovoltaic Panels
Solar photovoltaic panels can be installed on the ground or at the top of a building to generate electricity. Both your energy needs and your available funds will determine the size and type of panel you install. Ohio Valley Solar serves as your solar panel installer for solar energy generation in Covington.
Solar Panels: Low Maintenance
Having solar panels installed in your commercial building has many benefits. One of those is the low amount of maintenance and repair work required. But in case some fault happens, Ohio Valley Solar professionals are there to look out for.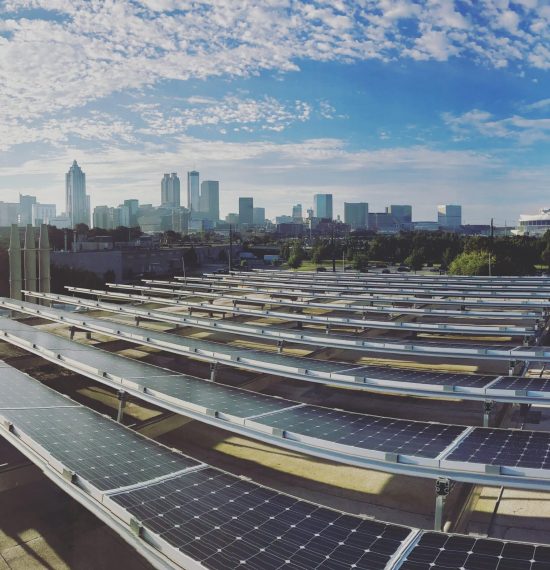 Commercial
The ability to effectively manage one's cash flow is essential for the financial health of any small business. Installing a solar system for your company in Covington will allow you to have more control over your energy consumption. It also lowers the price of your electricity bill. Utilizing solar energy can result in significant cost reductions almost immediately. With Ohio Valley Solar, you also have the option to purchase your solar panel system using cash. There are also many different financing alternatives available. These financing ways will help you with the biggest savings possible.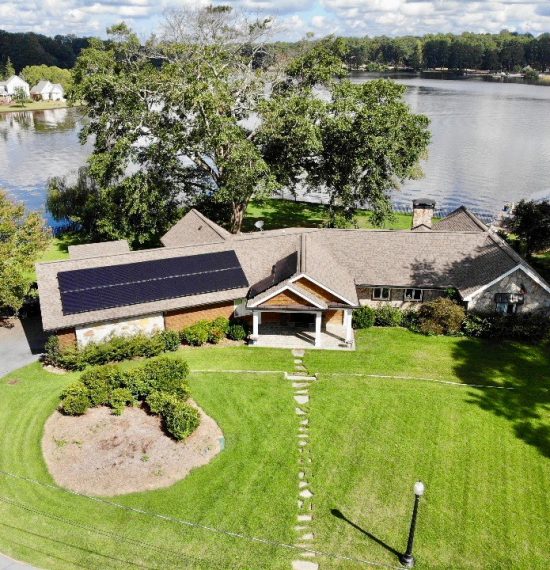 Residential
With solar panel installation, you may reduce your carbon footprint and have a positive effect on the environment. You may create your own electricity without having to rely on the grid with the help of residential solar panels.
Homeowners in Covington can save money by installing panels. You can cut your monthly electricity bill by a significant amount. Solar panels also add value to your home and make it more appealing to potential buyers. Having a residential solar system allows you to supply your electric vehicle with clean energy without contributing to pollution. From installing to the maintenance of solar panels, Ohio Valley Solar does it all for you. 
"Ohio Valley Solar is a highly regarded solar power company in Covington. They were easy to get in touch with and went the extra mile to guarantee my satisfaction. Now that I've switched to solar energy, I couldn't be happier."
"I'm glad I went with Ohio Valley Solar, based in Covington. The team was incredibly pleasant to work with, and they made sure I was clear on everything before moving forward. My energy bills have dropped significantly as well."
"There was some initial trepidation on my part about making the move to solar electricity. However, Covington, Kentucky's Ohio Valley Solar made everything easy and hassle-free. They were really helpful in responding to my questions and pointing me in the right direction. Having made this decision, I couldn't be happier."
Service Areas?
Owensboro, KY Henderson, KY Beaver Dam, KY Morganfield, KY Providence, KY Hartford, KY Bowling Green, KY Covington, KY Lewisport, KY Lexington-Fayette Louisville,KY Sturgis, KY Reynold Station, KY Sebree, KY  Livermore, KY Cromwell, KY Hawesville, KY Clay, KY Philpot, KY Uniontown, KY Corydon, KY Calhoun, KY Reed, KY Whitesville, KY Olaton, KY 
Most frequent questions and answers