The Time to Switch to Solar is Now!
ADDRESS: Sullivan, KY
PH: 812.853.9334
Drop us a line and we'll get back to you ASAP
Power Your Home With Commercial Solar Panels in Sullivan
What if we told you that we transform abundant sunlight into something incredible? We at Ohio Valley Solar are known for this magic! Our solar specialists see a fantastic opportunity right here in Sullivan.
As this town receives, on average, 202 sunny days a year, it would be wise to consider using the sun's energy to our advantage. And what better than to turn it into renewable energy by joining forces with us? Together, we can make Sullivan a leader in clean and green solar energy.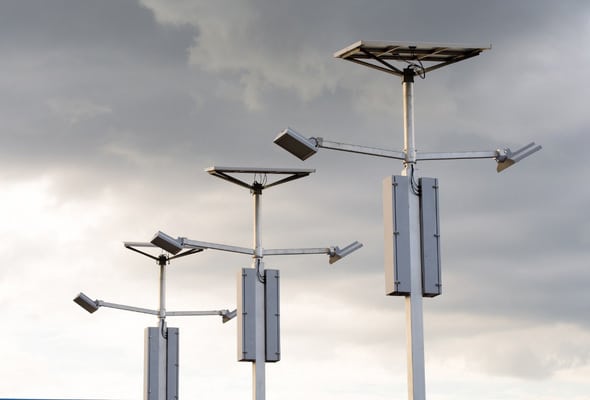 LED Lighting Installation Services
Unlock the extraordinary synergy of LED lighting with Ohio Valley Solar. We bring you a remarkable lighting solution that transcends traditional boundaries. Our LEDs are not only ten times more energy efficient but also surpass the durability of fluorescent lights. With pride, we offer robust and intelligently crafted LED lighting installation, committed to lighting your way for years to come. We retrofit these lights to a wide variety of lighting fixtures regardless of their style, be it contemporary or classic.
Witness a remarkable decrease in your energy utility costs by incorporating a silent solar system generator into your residential or commercial properties. We at Ohio Valley Solar present to you, solar generator systems that are compact, lightweight, and efficient. Our solar generators will aid you anywhere you want, homes or adventure hunts. Wherever your path may lead, our portable solar generators ensure a reliable power source accompanies you every step of the way.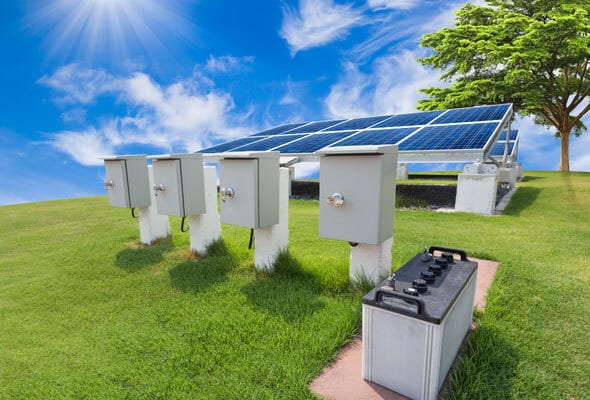 Say goodbye to fossil fuels and welcome the efficiency of solar power with commercial solar panels in Sullivan. Whether you prefer ground-mount structures or rooftop installations, the solar panel experts at Ohio Valley Solar are equipped to install both. We make your transition to solar technology seamless and hassle-free, ensuring a smooth and successful solar panel installation. Experience the benefits of clean energy while making a positive impact on the environment with our state-of-the-art solar panels.
Federal Tax Benefits
The primary incentive for installing solar panels at homes and businesses in Sullivan, KY, is the federal solar tax credit. Until 2032, you can deduct 26-30% of the total solar installation cost from your income taxes. For instance, if your solar system costs $20,000, you'll receive a $6,000 tax credit.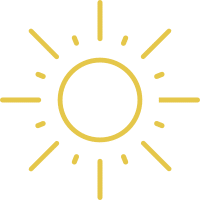 Economic Boost
Installing solar panels in this town presents an opportunity for economic diversification. It creates new job opportunities in the renewable energy sector, fostering local employment and attracting investment.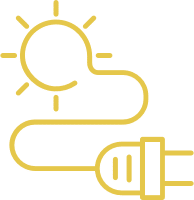 Environmental Sustainability
Solar panels generate electricity using clean, renewable energy from the sun. By transitioning from coal to solar power, Sullivan residents can reduce carbon footprint, air pollution, and greenhouse gas emissions, contributing to a healthier and more sustainable environment.
Get Your Estimate
Let us be your trusted guide in selecting the ideal solar technology that perfectly suits your specific energy requirements. With us, getting started is simple. All you have to do is fill out our
free estimate
form, and we'll reach out to you.
How We Do It
At Ohio Valley Solar, we take care of every aspect seamlessly, ensuring a hassle-free experience for you. Rest assured that our experts will handle all the necessary requirements with your network provider to activate your solar system.
Easy Transitioning
We ensure a flawless installation of your solar panels through an evaluation of multiple factors. Our dedicated team conducts thorough assessments to determine the ideal placement and configuration for your solar panels, maximizing energy production and efficiency.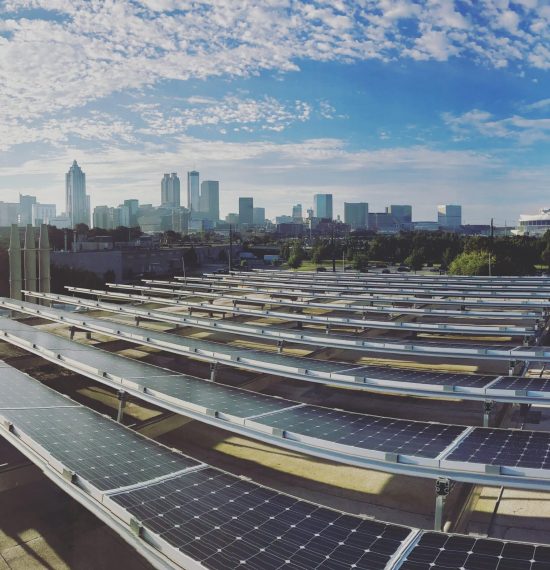 Commercial
More and more businesses and institutions are leveraging the power of commercial solar systems, utilizing an array of solar technology for efficient building operations. At Ohio Valley Solar, we excel in providing superior commercial solar panels in Sullivan and its nearby areas including Morganfield, Providence and more. Our solar panels are customized to address your business's specific energy requirements. By adopting our commercial solar panels, you get numerous advantages, such as significant savings on electricity costs and possible tax benefits. Not to mention the boosted sustainability initiatives and an improved brand image in line with contributing to a greener future.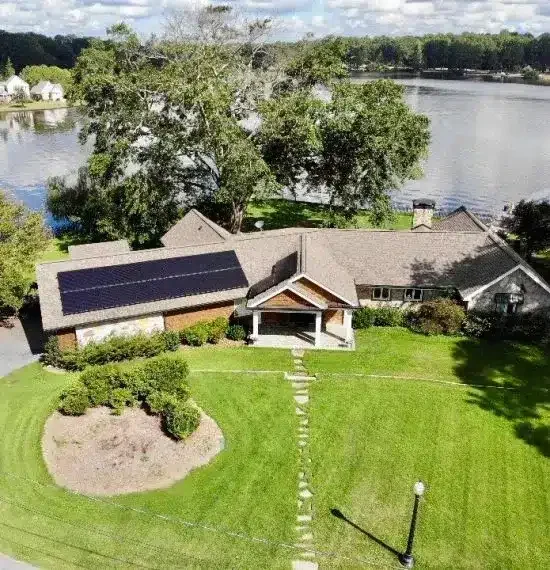 Residential
Considering the importance of reducing dependence on traditional electricity sources, adopting a residential solar system is vital. The U.S. Energy Information Administration (EIA) states that an average American household, Sullivan included, consumes approximately 10,632 kWh of electricity yearly, or 886 kWh monthly. In light of this, only a transition to solar power can alleviate the burden of soaring electricity bills. As a residential solar company, we invite you to transition to solar technology with Ohio Valley Solar. Make the switch today; let's power your home with the sun.
"I am quite satisfied with Ohio Valley Solar and the expert staff who assisted me. The procedure was easy to grasp, and all my questions were answered. The Ohio Valley Solar team has my highest recommendation."
"Ohio Valley Solar was the only PV panel specialist who was honest. I didn't worry because they worked quickly and efficiently between the sale and the installation. Setup went smoothly. Their honesty and professionalism earn my full endorsement."
"Very happy with the efficiency of the workplace and the placement of the PV panels. Ohio Valley solar has done an excellent job despite exceeding all expectations. I have never encountered better customer service than what they offer."
Service Areas?
Owensboro, KY, Henderson, KY, Beaver Dam, KY, Morganfield, KY, Providence, KY, Hartford, KY, Bowling Green, KY, Covington, KY, Lewisport, KY, Lexington-Fayette, Louisville,KY, Sturgis, KY, Reynold Station, Sebree, KY, Reynolds Station, KY, Livermore, KY, Cromwell, KY, Hawesville, KY, Clay, KY, Philpot, KY, Uniontown, KY, Reed, KY, Corydon, KY, Calhoun, KY, Whitesville, KY, Olaton, KY, Rumsey, KY, Utica, KY, Robards, KY, Fordsville, KY, Island, KY, Sacramento, KY, Centertown, KY, Maceo, KY, Baskett, KY, Spottsville, KY, Waverly, KY, Beech Grove, KY, Smith Mills, KY, Slaughters, KY, Curdsville, KY, Sullivan, KY, Maple Mount, KY, Poole, KY
Most frequent questions and answers
When it comes to maintenance, solar panels are relatively low-fuss, even in a place like Sullivan. One aspect of maintenance is ensuring the panels stay clean. A layer of dust or debris can reduce the efficiency of your solar panels, so it's good practice to have them cleaned periodically. It's also important to monitor your system's energy production.
However, if panels become excessively dirty or are not being cleaned by the rain, you can arrange a professional from Ohio Valley Solar for cleaning the commercial solar panels in Sullivan.
Portable solar generators are compact, mobile, and designed for outdoor activities like camping or emergencies. These solar generators generally have a built-in battery, charge controller, and inverter, with a smaller solar panel for recharging. 
Regular solar generators, on the other hand, refer to larger, stationary home solar power systems that are hardwired into a building's electrical grid. These have larger solar panels mounted on rooftops or ground racks and are designed to provide a significant portion or even all of a home's electricity needs. 
The primary difference lies in their size, portability, and intended use. Learn more about solar generator systems and their functionality. Fill out our free estimate form so we can help you out in figuring out which type of solar generator is right for you.
Yes, most solar lights are designed to withstand weather elements like rain, snow, and heat, as they are meant for outdoor use. However, not all solar lights are made equal, and cheaper models may not be as durable or weather-resistant. 
We suggest you always check the manufacturer's specifications to ensure that your solar lights are weatherproof. Even so, during extreme weather conditions, it might be a good idea to bring them inside to prolong their lifespan.