Emergence of Solar Power in Rumsey
ADDRESS: Rumsey, KY
PH: 812.853.9334
Drop us a line and we'll get back to you ASAP
Go Green with Commercial Solar Panels In Rumsey
Rumsey is an unincorporated community in Mclean County, Kentucky. It is located on the banks of the Green River. There is a substantial amount of open space for solar projects in this town as it's a less populous town. For this reason, Ohio Valley Solar presents ‌one of the most profitable solar investments for the residents of this town. We install, repair & maintain LEDs, generators & commercial solar panels in Rumsey.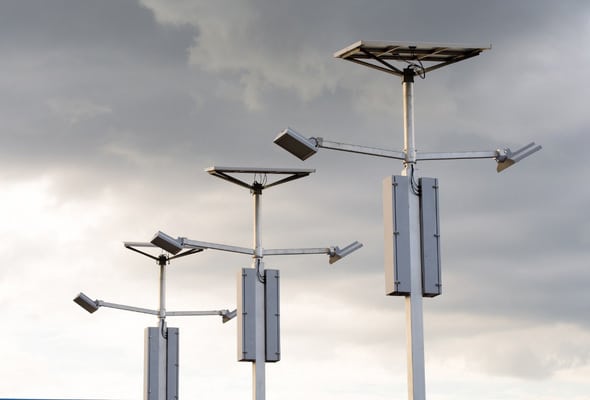 LED Lighting Installation
LED lights are engineered with a resilient material that makes them impervious to all weather conditions. Built with waterproof and dustproof material, these lights hold the potential to withstand seasonal disturbances without lagging in efficiency. We proudly offer these smart, robust, long-lasting LED lighting installation services at Ohio Valley Solar. Our affordable solar lighting solutions can be retrofitted to any type of fixture, whether modern or vintage.
Secure your home's power supply with Generac's standalone solar generator systems and stay comfortable during power disruptions. By incorporating a noiseless solar generator in your home or office, you not only save on utility bills but also contribute to the environment. Ohio Valley Solar provides you access to generator systems at cost-effective rates. Our generator system gives you the luxury of carrying them around for camps and other adventure hunts.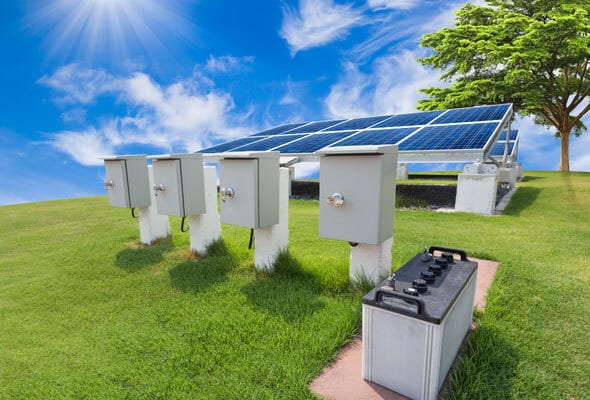 Solar Panel Installation in Rumsey
Embracing commercial solar panels in Rumsey is a visionary and eco-friendly way to generate power. As opposed to conventional fossil fuels, solar panels offer a sustainable and clean source of energy for residential and commercial settings. Ohio Valley Solar provides solar panel installation on rooftops or ground-mounted structures. Our highly trained solar technicians will make your transition to solar power seamless and hassle-free.
Solar in Rumsey
Solar Energy Industries Association (SEIA) reports a 53% reduction in PV panel prices in Kentucky, including Rumsey, over the past ten years. This has enabled more people in the state to invest in solar energy, leading to more sustainable energy sources.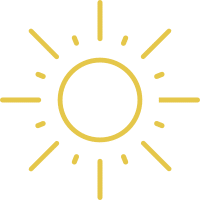 Combat Rising Electricity Costs
The cost of electricity in Kentucky has increased by 16.5% over the past few years. This increase is greater than the average US electricity rate. The only way to counter these heavy electricity expenses is to switch to solar power.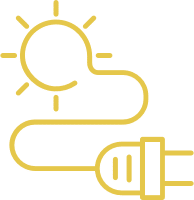 Tax Credit
In Kentucky, residents can take advantage of the Federal Solar Tax Credit and receive a 30% tax discount. It is estimated that Kentucky residents including Rumsey receive about $7,722 in ITCs on average every year.
Get Free Estimates
A substantial amount of thought goes into deciding which solar panel is most suited for your needs. That's why you have us! Join us in solarizing your space. Please
fill out the form
to receive a free estimate.
Our Work Ethic
In Rumsey, we are widely recognized for our commitment to our work & positive work environment. At Ohio Valley Solar, we take pride in our dedicated workforce, which exemplifies responsibility and cooperation.
Proper Installation
Our commercial solar panels in Rumsey begins with selecting the most suitable solar technology, obtaining the required permits, and securing the necessary permits. With our solar panel installation service, you are guaranteed to receive the finest results possible.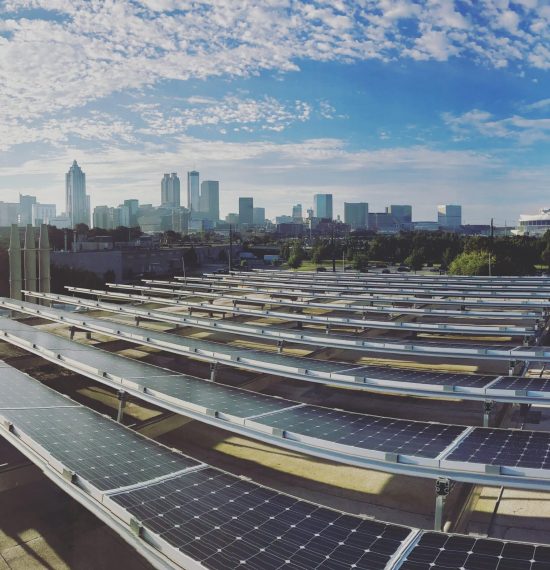 Commercial
Businesses, schools, and institutions looking to lower their energy costs and carbon footprint can benefit from commercial solar systems. By installing a commercial solar system from Ohio Valley Solar, you can reduce your reliance on electrical energy and utility costs. We assist our customers in transferring easily and cost-effectively to commercial solar systems, enhancing their brand's reputation. In the long term, these systems will eliminate the need for energy for at least 25 years.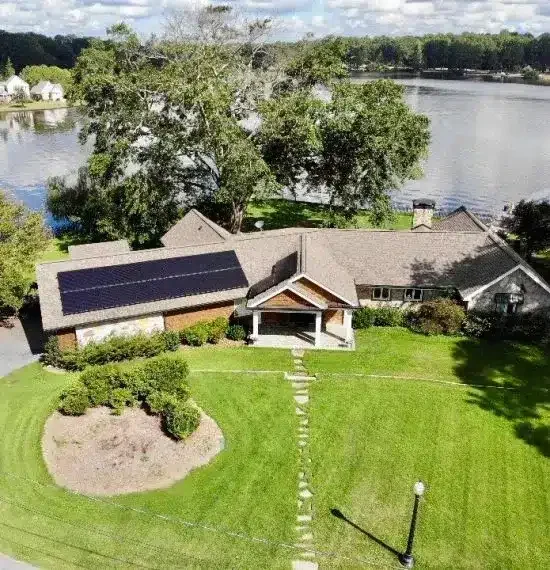 Residential
In the long term, a residential solar system can prove to be an excellent investment. By reducing your reliance on the grid and eliminating associated electricity costs, you can produce your own electricity with Ohio Valley Solar. In addition, if you generate more energy than you use, you can sell the excess energy and earn credits. Aside from being financially beneficial, using solar energy promotes a cleaner environment and increases your home's value.
"I am quite satisfied with Ohio Valley Solar and the expert staff who assisted me. The procedure was easy to grasp, and all my questions were answered. The Ohio Valley Solar team has my highest recommendation."
"Ohio Valley Solar was the only PV panel specialist who was honest. I didn't worry because they worked quickly and efficiently between the sale and the installation. Setup went smoothly. Their honesty and professionalism earn my full endorsement."
"Very happy with the efficiency of the workplace and the placement of the PV panels. Ohio Valley solar has done an excellent job despite exceeding all expectations. I have never encountered better customer service than what they offer."
Service Areas?
Owensboro, KY, Henderson, KY, Beaver Dam, KY, Morganfield, KY, Providence, KY, Hartford, KY, Bowling Green, KY, Covington, KY, Lewisport, KY, Lexington-Fayette, Louisville,KY, Sturgis, KY, Reynold Station, Sebree, KY, Reynolds Station, KY, Livermore, KY, Cromwell, KY, Hawesville, KY, Clay, KY, Philpot, KY, Uniontown, KY, Reed, KY, Corydon, KY, Calhoun, KY, Whitesville, KY, Olaton, KY, Rumsey, KY, Utica, KY, Robards, KY, Fordsville, KY, Island, KY, Sacramento, KY, Centertown, KY, Maceo, KY, Baskett, KY, Spottsville, KY, Waverly, KY, Beech Grove, KY, Smith Mills, KY, Slaughters, KY, Curdsville, KY, Sullivan, KY, Maple Mount, KY, Poole, KY
Most frequent questions and answers
No, it is not recommended to turn off the solar powered LED streetlights. Doing so will reduce the amount of energy generated by solar panels, which could lead to higher energy bills. It is best to leave the solar powered street lights on so they can generate the maximum amount of energy possible.
A polycrystalline solar panel is a type of photovoltaic panel composed of multiple crystalline silicon cells that convert solar energy into electricity. It captures the sun's energy and converts it into electricity. It is a popular choice for residential and commercial solar installations due to its higher efficiency and lower cost than other solar panels. 
They can be used in grid-tied or off-grid solar energy systems and are available in various sizes and wattage ratings. Polycrystalline panels are also lighter and more durable than monocrystalline panels, making them easier to install.
Solar panels can be installed on a flat roof in Rumsey. However, special mounting systems may be required to ensure the panels are properly secured to the roof. Our experts at Ohio Valley Solar are equipped for solar panel installation on a flat roof. We ensure an accurate installation and further provide maintenance services as well. For more information on solar panel installation, contact us.