Solar Energy Solutions For Everyone
ADDRESS: Robards, KY
PH: 812.853.9334
Drop us a line and we'll get back to you ASAP
Let's Make the Switch With Ohio Valley Solar In Robards
The United States' Henderson County is home to Robards, a city that falls under the home rule classification. On average, this city observes 5.03 kWh/m2 per day of solar radiation annually. August is the month with the highest solar radiation, with an average of 6.07 kWh/m2 per day.
Based on the average solar radiation in Robards, Ohio Valley Solar aims to make the most out of it. We specialize in providing installation and repair services for LED lights, solar generators, and commercial solar panels in Robards.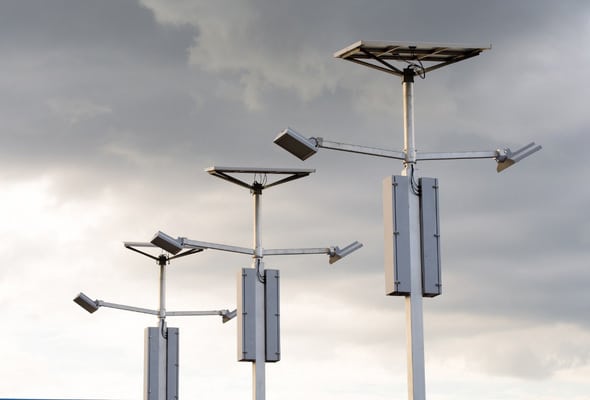 LED Lighting Installation
Look no further than Ohio Valley Solar's advanced LED lights for a perfect blend of innovation and tradition. These modern bulbs utilize the sun's energy for dependable, long-lasting, stylish, affordable illumination. Their ability to withstand all weather conditions makes it a flawless combination of innovation & tradition. We deliver hassle-free LED lighting installation services for nearly all types of lighting systems.
Generator Systems: Powering Your World
Experience the benefits of reliable energy solutions that solar generator systems offer with Ohio Valley Solar. We save you from the need for costly installations & traditional fuel-based power sources. The solar generator systems we provide are compact & portable, which makes them a smart investment. Get these easy-to-carry solar system generators for your adventure hunts, or install them in your residential or commercial space.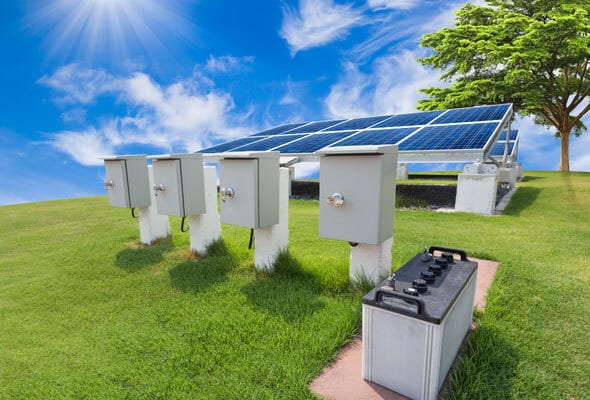 Solar panel installation is a high-tech solution for powering your home or business. Considering that it relies on renewable and abundant energy sources, it can significantly reduce the amount of carbon dioxide released into the atmosphere. Ohio Valley Solar provides installation services of commercial solar panels in Robards at inexpensive prices. As solar panel experts, we are proficient in both the installation and maintenance of solar panels.
Reduced Reliance on Fossil Fuels
Solar energy reduces or eliminates reliance on traditional energy sources like fossil fuels. As a result, it contributes to the promotion of energy independence, the reduction of greenhouse gas emissions, and the development of the economy.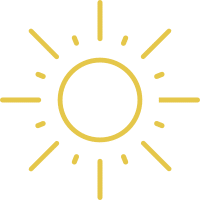 Lowers The Risk of Environmental Damage
The use of solar power reduces or eliminates the need to mine, drill, and transport fossil fuels. In addition to reducing carbon emissions and climate change, which can cause natural disasters, solar power can also reduce energy costs.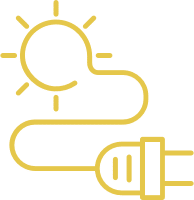 Combat Rising Electricity Prices
Numerous agricultural appliances consume a large amount of energy, which can be financially burdensome. This is where switching to solar power will prove to be your long-term savior and boost your farming operations.
We Offer Free Guidance
So, you are confused about solar power? Wondering how it will impact your life in a better way? Get our free estimates regarding solar panel installation in Robards. Please take a moment to
fill the form
so we can help you make an informed decision.
Visiting The Site
Upon determining the best solar technology for your needs, we conduct a site visit to assess the area. We begin by analyzing the site to determine the best location for installation. From obtaining permits to capturing satellite images, our team handles all aspects of the project.
Proper Installation
During the process of solar panel installation, we carefully evaluate all relevant factors with your network provider. Our commitment to excellence extends beyond installation - we also provide reliable and efficient solar panel maintenance.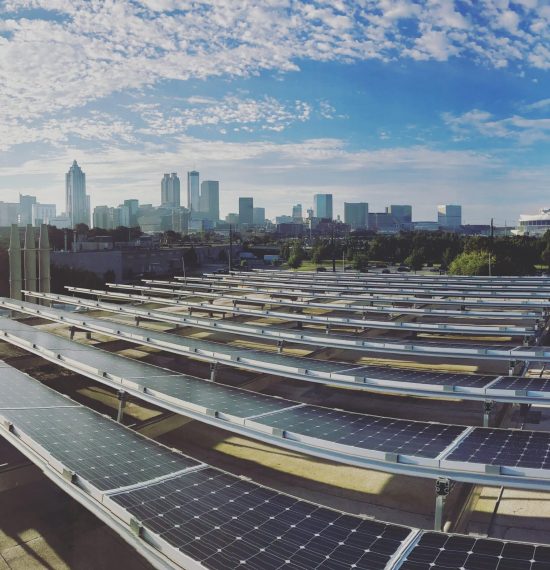 Commercial
Do you want to reduce your business's energy costs and promote sustainable practices? Choosing Ohio Valley Solar's commercial solar system is an excellent way for your company to reduce such costs. Our solar systems feature multiple panels customized to meet the energy demands of commercial buildings. The adoption of solar technology can also enhance your business' image as a socially and environmentally responsible enterprise, which may attract customers and employees who share the same values.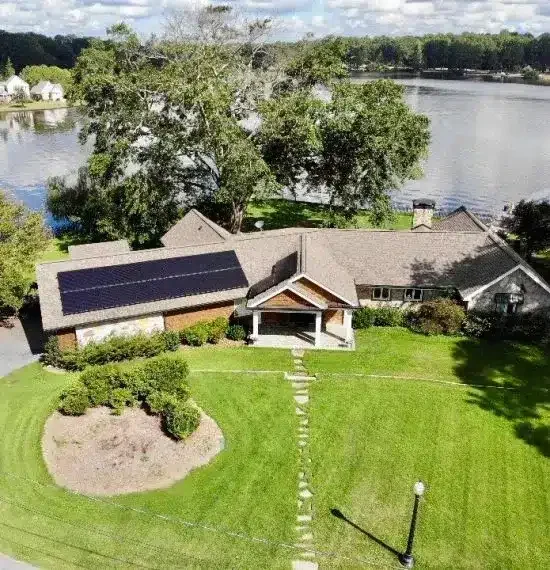 Residential
Is the uncertainty of the grid and high energy bills overwhelming you? Consider investing in a residential solar system if you are looking for a solution. At Ohio Valley Solar, we offer a variety of residential solar system options to fit your requirements. Our services make it convenient for you to generate energy independently and earn tax benefits. Moreover, solar-panel homes are often seen as more desirable and valuable by potential buyers, thereby increasing their resale value.
"I am quite satisfied with Ohio Valley Solar and the expert staff who assisted me. The procedure was easy to grasp, and all my questions were answered. The Ohio Valley Solar team has my highest recommendation."
"Ohio Valley Solar was the only PV panel specialist who was honest. I didn't worry because they worked quickly and efficiently between the sale and the installation. Setup went smoothly. Their honesty and professionalism earn my full endorsement."
"Very happy with the efficiency of the workplace and the placement of the PV panels. Ohio Valley solar has done an excellent job despite exceeding all expectations. I have never encountered better customer service than what they offer."
Service Areas?
Owensboro, KY, Henderson, KY, Beaver Dam, KY, Morganfield, KY, Providence, KY, Hartford, KY, Bowling Green, KY, Covington, KY, Lewisport, KY, Lexington-Fayette, Louisville,KY, Sturgis, KY, Reynold Station, Sebree, KY, Reynolds Station, KY, Livermore, KY, Cromwell, KY, Hawesville, KY, Clay, KY, Philpot, KY, Uniontown, KY, Reed, KY, Corydon, KY, Calhoun, KY, Whitesville, KY, Olaton, KY, Rumsey, KY, Utica, KY, Robards, KY, Fordsville, KY, Island, KY, Sacramento, KY, Centertown, KY, Maceo, KY, Baskett, KY, Spottsville, KY, Waverly, KY, Beech Grove, KY, Smith Mills, KY, Slaughters, KY, Curdsville, KY, Sullivan, KY, Maple Mount, KY, Poole, KY
Most frequent questions and answers
Yes, even if your roof is 15 years old, a solar panel system can add value to your home or business. Many homeowners and businesses recognize the importance of solar panels for reducing their electricity bills and providing renewable energy.
Additionally, solar panels are a desirable feature for buyers, which can help increase the resale value of your property. You should, however, consult with an experienced solar installer to ensure your roof is structurally strong enough to support the solar panels.
A few factors need to be considered before switching to commercial solar panels in Robards. Firstly, you need to determine how much sunlight your property receives since this will affect the power produced by the panels. Also, you need to consider upfront solar panel costs and the potential return on investment, as well as any tax credits or incentives available. Additionally, choose a reputable solar panel installer and manufacturer. 
Furthermore, you should assess the potential impact on the resale value of your property if the solar panels require maintenance and upkeep. You can also contact Ohio Valley Solar for a free estimate regarding solar panels in Kentucky.
Compared to conventional incandescent bulbs and compact fluorescent bulbs, LED bulbs last 12 to 15 times longer. They are perfect for high, difficult-to-reach, or faraway places. It is estimated that LEDs can last for up to 22 years once they are installed. In other words, if the light is on 12 hours a day, it will last 50,000 to 100,000 hours.