Revolutionizing Greener Energy Solutions
ADDRESS: Baskett, KY
PH: 812.853.9334
Drop us a line and we'll get back to you ASAP
Harnessing the Sun with Commercial Solar Panels in Baskett
In the town of Baskett, where coal has traditionally been the dominant energy source, the importance of transitioning to solar energy becomes even more significant. Embracing solar energy in this town offers a transformative opportunity to break free from the damaging after-effects of non-renewable power generation.
With Ohio Valley Solar, Baskett residents now have a great alternative to mitigate coal mining's negative environmental impact. We welcome you to a world of radiant energy where you can live a life less reliant on non-renewable sources! Our services like installation, repair and maintenance of commercial solar panels in Bakett will help you transition to solar power in smotthest way possible.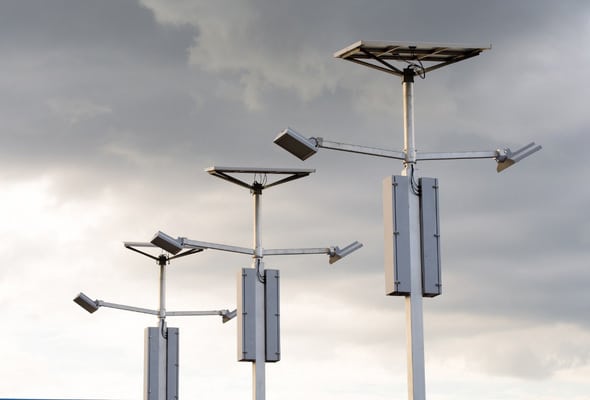 LED Lighting Installation
Through LEDs, you can experience the remarkable fusion of cutting-edge technology and timeless solar energy. Our LEDs at Ohio Valley Solar are ten times more energy efficient and durable than fluorescent lights. We proudly present these potent and intelligently crafted LEDs, guaranteed to stand by your side for years to come. Whether your light fixtures are contemporary or classic models, we offer seamless LED lighting installation services, for a large range of lighting systems.
Experience a remarkable reduction in your energy utility bills when you integrate a noise-free solar system generator into your commercial or residential properties. At Ohio Valley Solar, we offer a range of compact, lightweight, and highly efficient solar generators that produce clean and renewable energy. With their portability, these generators present a smart and cost-effective solution in case of power outage. No matter where your journey takes you, our portable solar generators provide you with reliable power.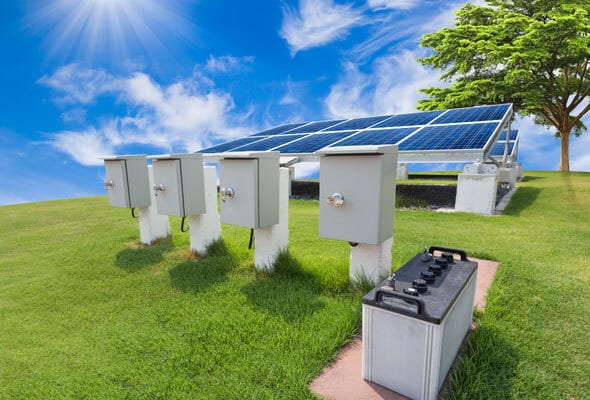 Take advantage of a visionary and environmentally-friendly solution for power generation in Baskett by installing commercial solar panels. As a renewable resource of energy, Ohio Valley Solar offers both residential and commercial solar panels for a more efficient alternative to fossil fuels. Whether you want solar panels installed on a ground-mount structure or on a rooftop, our team of skilled solar panelists is ready to help. We ensure your transition to solar technology is hassle-free.
Solarize Baskett
Adopting solar energy in Baskett serves as a potential catalyst for innovation and progress. In addition, it demonstrates the town's commitment to sustainability and positions it as an industry leader in the field of renewable energy.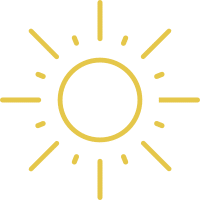 Solar Independence
Solar power can help to increase the town's energy independence. Instead of relying on coal, which has to be mined and transported, Baskett can generate its own electricity. This can make the town more resilient and less susceptible to changes in energy prices.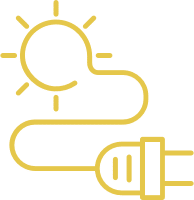 Tax Benefits
For those who acquire solar systems, the Federal Solar Investment Tax Credit (ITC) provides a 30% tax credit in Kentucky, including Baskett. In general, Kentucky residents receive an average ITC of $7,722. As a result of the Inflation Reduction Act, this program will continue until 2032.
Get Your Estimate
You are faced with a huge number of questions and doubts once you decide to install solar panels in Baskett. We understand your dilemma, and we're here to help! Kindly
fill out the form
and you will hear from us.
How We Do It?
PV Once we've prepared your estimates, we'll reach out to you. Keeping in close communication with you is paramount to our teamwork. We make sure every prerequisite is met before your solar system is activated, be it site visits or contacting your network provider.
Easy Transitioning
Solar panel installation requires numerous crucial processes. Our staff carefully follows a well-defined protocol to successfully install solar panels on your property. This comprises evaluating your site and obtaining the necessary permits for solar activation.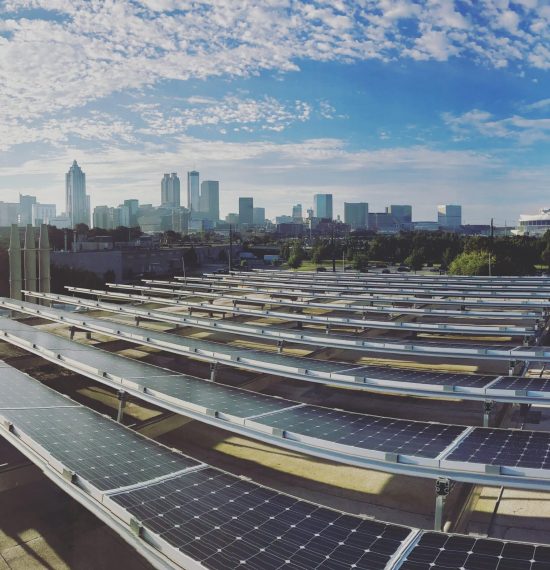 Commercial
The efficient management of company resources is essential for the financial health and expansion of any small business. As opposed to conventional power sources, commercial solar panels in Baskett improve the ability to regulate energy consumption in corporate settings and educational institutions. We at Ohio Valley Solar offer our customers the opportunity to benefit from solar technology through our solar panel installation services in Baskett.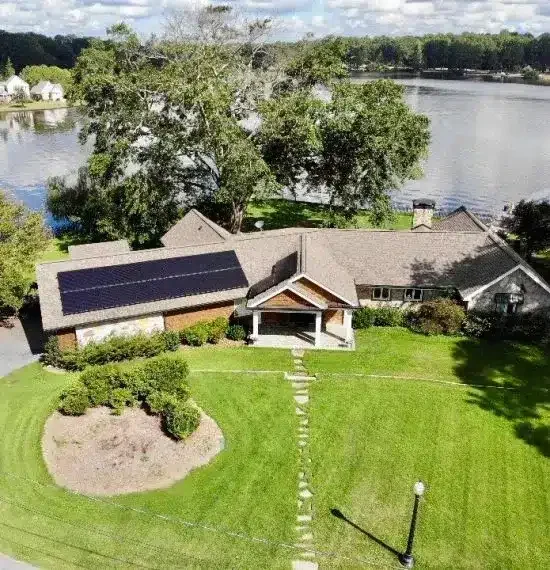 Residential
With Ohio Valley Solar's expert guidance, installing a residential solar power system in Kentucky promises substantial financial benefits over time. By producing your own electricity, you liberate yourself from grid dependency and its correlated expenses. You can earn credits by returning surplus energy back to the grid if your solar system produces more energy than you consume. Besides being economical, solar power also promotes environmental cleanliness and increases property value.
"I am quite satisfied with Ohio Valley Solar and the expert staff who assisted me. The procedure was easy to grasp, and all my questions were answered. The Ohio Valley Solar team has my highest recommendation."
"Ohio Valley Solar was the only PV panel specialist who was honest. I didn't worry because they worked quickly and efficiently between the sale and the installation. Setup went smoothly. Their honesty and professionalism earn my full endorsement."
"Very happy with the efficiency of the workplace and the placement of the PV panels. Ohio Valley solar has done an excellent job despite exceeding all expectations. I have never encountered better customer service than what they offer."
Service Areas?
Owensboro, KY, Henderson, KY, Beaver Dam, KY, Morganfield, KY, Providence, KY, Hartford, KY, Bowling Green, KY, Covington, KY, Lewisport, KY, Lexington-Fayette, Louisville,KY, Sturgis, KY, Reynold Station, Sebree, KY, Reynolds Station, KY, Livermore, KY, Cromwell, KY, Hawesville, KY, Clay, KY, Philpot, KY, Uniontown, KY, Reed, KY, Corydon, KY, Calhoun, KY, Whitesville, KY, Olaton, KY, Rumsey, KY, Utica, KY, Robards, KY, Fordsville, KY, Island, KY, Sacramento, KY, Centertown, KY, Maceo, KY, Baskett, KY, Spottsville, KY, Waverly, KY, Beech Grove, KY, Smith Mills, KY, Slaughters, KY, Curdsville, KY, Sullivan, KY, Maple Mount, KY, Poole, KY
Most frequent questions and answers
Generally, commercial solar panels range in power from 20kW to 40kW, 75kW to 100kW. It is intended to make it easier for you to select one based on your energy consumption and requirements. Solar panels of this type are recommended for businesses, schools, and colleges that consume a large amount of electricity. To know more about solar panels, contact us or fill out the free estimate form given above.
It is highly dependent on the local climate and environment of Baskett when it comes to cleaning solar panels. Yet it is recommended that solar panels be cleaned at least once a year. However, in some areas of Baskett with higher levels of dust, pollen, or bird activity, more frequent cleaning might be necessary.
In Baskett, the residents are also able to remove some of the dust and debris naturally as this location receives ample rainfall. The opposite may be true if your panels are located in an area with high levels of air pollution or frequent sand storms.
Remember that dirty panels can significantly reduce your solar system's efficiency, so keeping them clean is essential for optimal operation.
Unlike conventional generators, solar generators do not require fuel to generate electricity. Furthermore, solar power is a clean and renewable form of energy, making it a suitable option for generating electricity on an environmentally friendly basis. Solar generators are also cost-effective in the long run as they require no fuel or other running costs.