ADDRESS: Inglefield, IN
PH: 812.853.9334
Drop us a line and we'll get back to you ASAP
The Best Solar System Installation & Maintenance Company in Inglefield, IN
Do you want to reduce your annual energy bill? Do you want to turn up your AC in the summer without worrying about huge energy bills? You don't need to become an expert in solar energy and installation. A cost-effective shortcut is to contact Ohio Valley Solar Company, the best solar company in Inglefield, IN. We are trustworthy and capable solar experts.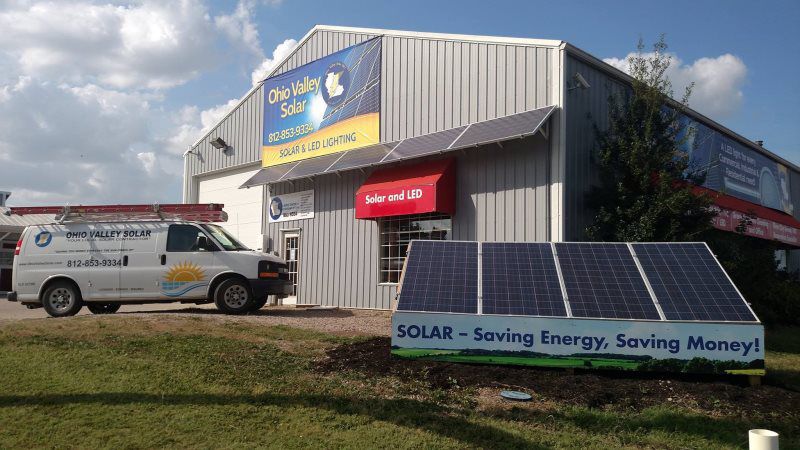 A Licensed Solar Company with a Purpose Beyond Just Money
In addition to our focus on effective solar energy systems and customer satisfaction, we are committed to environmental sustainability. By prioritizing solar energy, we are reducing the reliance on fossil fuels and helping to product the planet for future generations. Thus, Ohio Valley Solar Company is a socially responsible company that values transparency and integrity. 
So we are dedicated to making a positive impact in the communities we serve while being a leader in the renewable energy industry. This makes us the best solar company in Inglefield and beyond. Request a free estimate today if you want to enjoy the benefits of using solar energy. 
Cost-Effective Solar Energy system Installation
Our team of skilled technicians has a wealth of knowledge and experience, with a combined total of over 10 years in the solar industry. We pride ourselves on our ability to offer professional and reliable solar solutions to meet the diverse needs of our Inglefield customers. We are always available to answer any questions you may have and are committed to building trust with our clients.
At the same time, we are dedicated to being environmentally conscious and use recycled and reusable materials to support sustainability and protect our planet. Thus, we are the best solar company in Inglefield for property owners planning to go solar. 
Reduce or Eliminate Your Electric Bill
If you want to reduce or eliminate your annual electricity costs, your best shot is to install a cost-effective solar energy system. So partner with the best solar company in Inglefield and start enjoying the following benefits of switching to solar energy: 
Save money on electric bills: Electric costs are rising, and Inglefield property owners in Southern Indiana have some of the highest rates in the state. By investing in solar energy, you can save thousands of dollars over the next 30 years. Solar energy systems in Southern Indiana typically return a 10-15% APR. 
Increase the value of your home: Every dollar saved on your utility bill can increase the value of your home. Additionally, a house with little to no electric bill is likely to sell faster than a comparable home with a large electric bill. 
Protect the environment: Solar power is a clean, renewable energy source. By using solar energy, you can reduce your reliance on locally produced power from dirty coal plants and do your part to protect the environment. Partner with Ohio Valley Solar, the best solar company in Inglefield, to start saving on your energy budget while reducing your carbon footprint.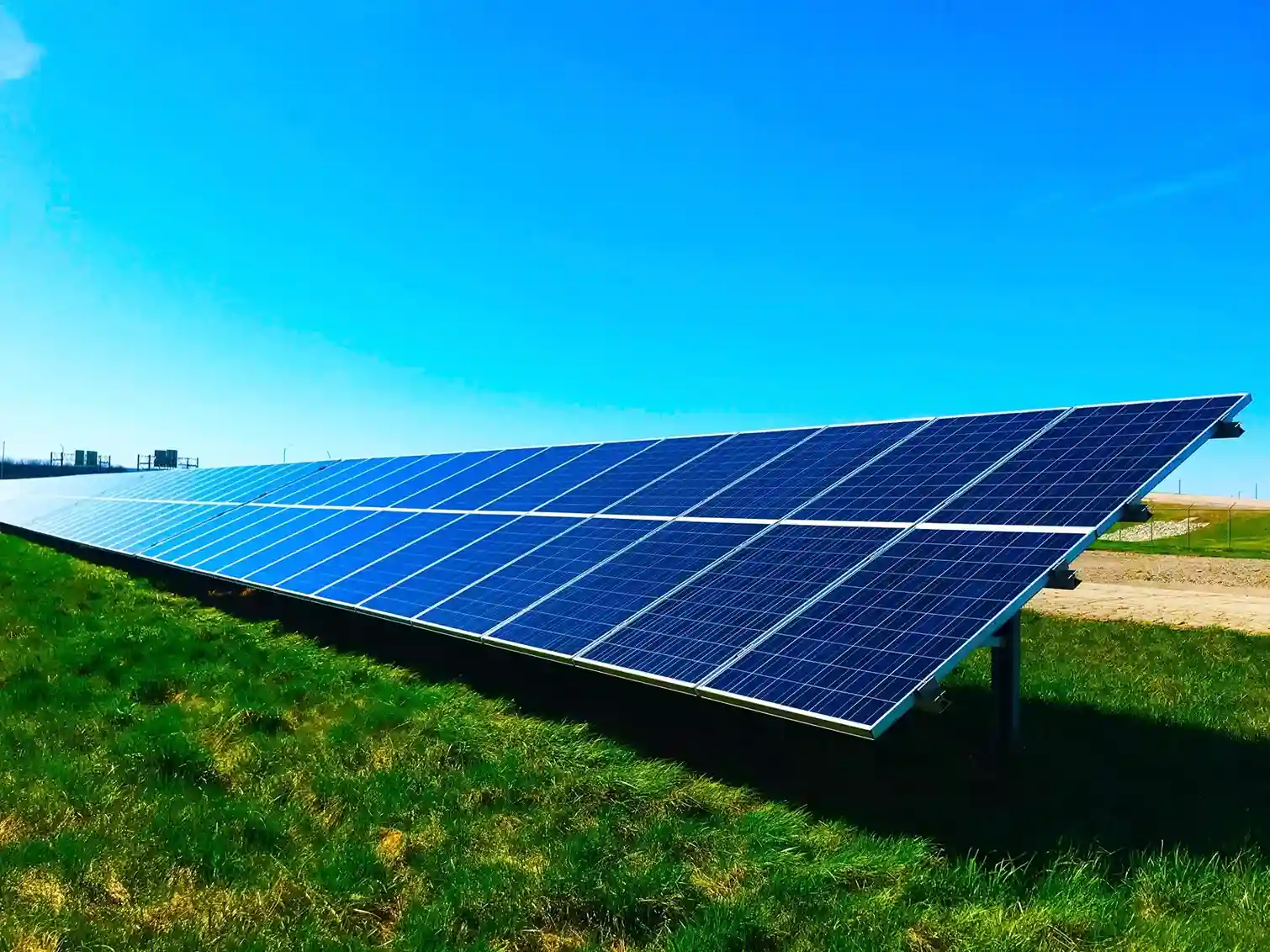 Get an Efficient Solar Enenrgy System in Inglefield Today
Our solar panel specialists have over two decades of industry experience. With our wealth of knowledge and insight, Inglefield property owners can now say 'goodbye' to costly solar energy system installation services. All you need to do is request a free estimate. One of our experts will visit your home for on-site assessment and provide a customized solar power system estimate. 
Discover Solar
Photovoltaic (PV) solar cells are used to generate electricity from sunlight. This technology converts light energy into electrical energy. Discover more solar lingo here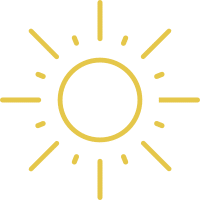 Why Go Solar?
- Federal Tax Credit of 26%*
- Savings on Your Monthly Bill
- Increased Resale Value of Your Property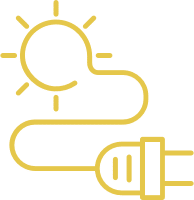 Make the Change
Take control of your future and enjoy the satisfaction of generating your own power. Store this power with batteries to ensure your energy independence.
Step 1: Get a Free Installation Estimate
The first step is to get a quote from Ohio Valley Solar, the best solar company in Inglefield, IN. We offer free, no-obligation quotes to help you determine the cost and savings of going solar. Simply fill out our online form or give us a call to get started.
Step 2: Solar Energy System Installation
Once you have received your quote and decide to move forward with solar, our team of experienced technicians will handle the installation of your solar energy system. We'll work with you to find the best solar energy system for your home or commercial property and ensure a seamless installation process.
Step 3: Flip the Switch
Once your solar energy system is installed, it's time to flip the switch and start enjoying clean, renewable energy. You'll be able to monitor your energy production and usage through our online portal, so you can see exactly how much you're saving. Go with Ohio Valley Soalr today to start saving money on your electric bill!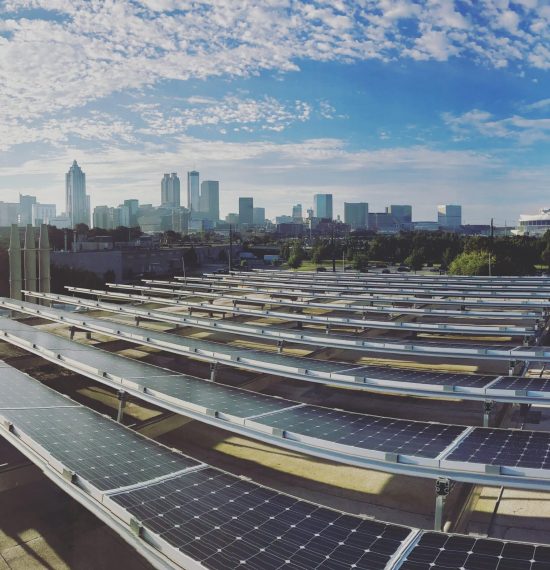 Commercial
Businesses are using solar to turn non-performing assets such as rooftops and undeveloped land into energy-saving, self-generating solar energy investments.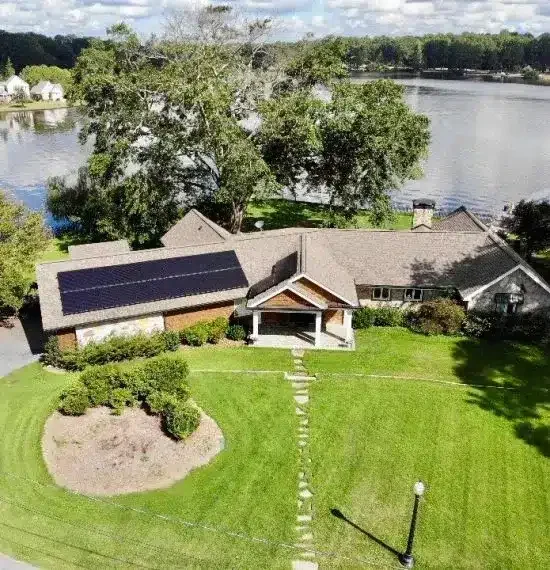 Residential
We specialize in PV arrays, back-up generators, back-up-and-load-shifting battery systems, and EV chargers for homeowners. Homeowners can save thousands on their electric bills by switching to solar. 
John and his crew installed our solar system approximately 5 years ago. The installation was excellent...The system works great and we couldn't ask for anything better. Folks, solar works! It's the best investment you can make in your lifetime.
I had a very good experience installing solar. I did almost two years of research and Ohio Valley Solar was by far the most reasonable company. I highly recommend them.
Ohio Valley Solar has gone above and beyond to ensure that my experience was a positive one. I've powered my home with solar for a little over a year and I'm very happy with my purchase. I highly recommend them to anyone looking to lower energy bills.
Most frequent questions and answers
No. Many Inglefield solar companies, including Ohio Valley Solar Company, offer turnkey solutions that make the process of going solar easy and stress-free. Our team of experienced technicians will handle everything from the initial consultation and quote to the installation and maintenance of your solar energy system. 
Solar panels are built to last for 25 to 30 years or more. Most solar panel manufacturers offer warranties of 20-25 years, and some panels have been known to lass even longer. Proper maintenance and cleaning can help extend the life of your solar panels. 
Yes. Solar energy is a clean, renewable energy source that doesn't produce any greenhouses gasses or pollutants. By generating your own electricity with solar panels, you can help reduce our reliance on fossil fuels and the negative impacts they have on the environment.