ADDRESS: Winslow, IN
PH: 812.853.9334
Drop us a line and we'll get back to you ASAP
Solar Panels: The Brightest Choice for a Greener Tomorrow!
Winslow is a town in Patoka Township, Pike County, state of Indiana, United States.
Have you ever thought about how much you pay for using electricity? When you can use electricity without spending money on energy bills. It sounds impossible, but you can actually do it with the help of solar panels. In Winslow, there are 271 sunny days on an average per year, and this climate is considered perfect for solar panels. So why don't you take advantage of solar? Ohio Valley Solar is here to help you to lower your energy bills and generate your own energy in Winslow.
Ohio Valley Solar provides installation and maintenance of
solar panels in Winslow
. 
So what are you waiting for? Contact Ohio Valley solar Today, and together we will take this solar journey forward.
Solar Panel Design And Installation
Solar panels
are systems that convert sunlight into electricity, and they've become increasingly popular as a sustainable and cost-effective source of power.
The process of designing and installing solar panels is complex and requires expert knowledge in both engineering and electrical systems. Ohio Valley Solar has a team of skilled professionals and experienced in designing and installing solar panels that meet the specific needs of the users. We make a customized plan for the design and installation of
solar panels in Winslow
.
It is becoming more and more common in both residential and commercial Locations to use solar LED technology to power outdoor lighting because it is environmentally friendly and consumes less energy. Ohio Valley Solar's solar LED solutions are suitable for various outdoor light sources, including street lamps, public parking lights, security lights, and more. The use of solar Lighting technologies offers various advantages over traditional lighting solutions, such as lower energy consumption, reduced maintenance requirements, and a lower carbon impact.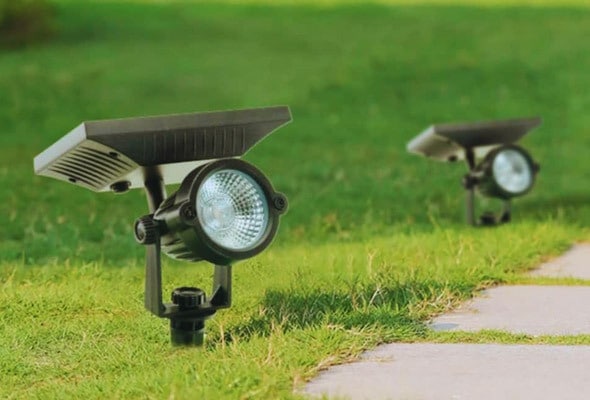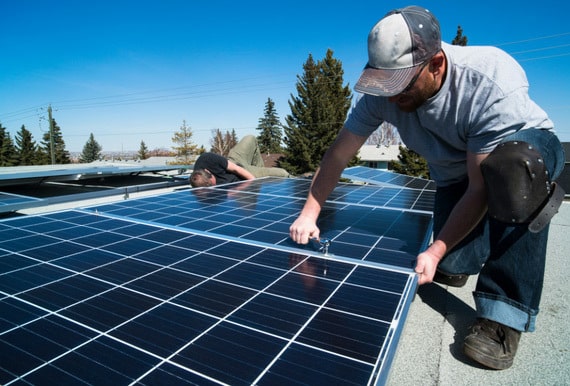 Portable Solar Generators
A portable solar generators is a self-contained component that uses photovoltaic panels to harness solar energy and convert it into electrical energy. The electricity is stored in a battery that can then be used to power a wide range of devices, such as lights, appliances, and electronics. Also, it is ideal for outdoor activities such as camping and hiking, as well as for emergency backup power during power failures.  Ohio Valley Solar offers solar generators which are highly sustainable because they make use of renewable energy sources and emit no pollutants.
Discover Solar
Solar energy is a type of renewable energy which is generated from the sun. It is a sustainable and clean source of energy which has the possibility to power the world's energy demand for future generations.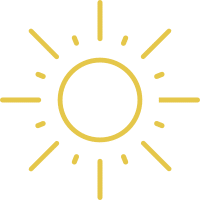 Why Go Solar?
- Carbon footprints are reduced by using solar power, a renewable energy source.
- The expense of electricity for your home can be decreased by solar energy.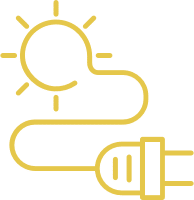 Make The Change
Solar energy has the potential to transform the way we generate and use electricity. By utilizing sunlight's energy, we can decrease our dependence on fossil fuels and start moving towards a cleaner, more sustainable future.
Get A Quotation
Ohio Valley Solar Provides free quotations to get an estimate of how much it costs to go solar, as well as determine whether it is a feasible option for their funding and electricity requirements.
Contact us
or fill out our form. Our team of solar experts will help you to get a complete quote.
Installation Of Solar Panels
Once you've got a quote from Ohio Valley Solar and have decided to move forward with the installation of solar panels, the very first step is to schedule a site inspection. During this visit, a professional installer will assess your home, take measurements, and evaluate your home's energy requirements to choose the most suitable placement and system size for your solar panels.
Enjoying The Advantages Of Solar
After the installation of solar panels, it was like a breath of fresh air - both literally and figuratively. Also you contribute your efforts to reduce carbon footprint and are no longer totally dependent on the traditional power grid. Your monthly electricity bills begin to decrease significantly immediately, so you allow yourself to begin to save money instantly.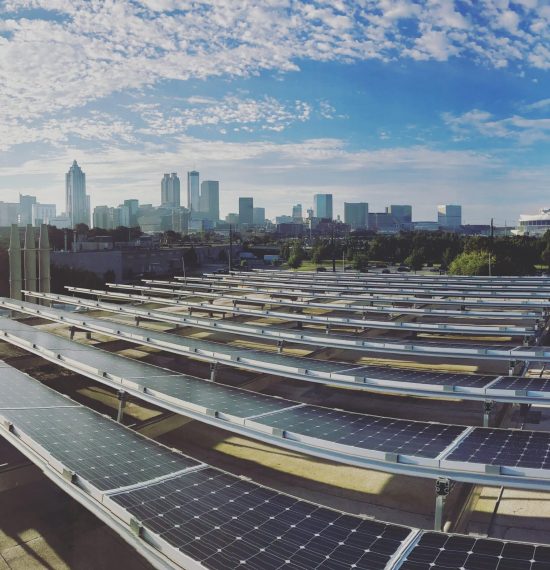 Commercial
The use of solar panels in commercial areas offers numerous benefits. For one, it offers companies with a clean, renewable source of energy that can help lower their environmental impact and overall energy costs. It can also enhance an image of a company by demonstrating its commitment to sustainable development and lowering its environmental impact.
For effective and affordable installation and maintenance services for
solar panel in Winslow
, Ohio Valley Solar is your trusted partner. Thus begin utilizing sustainable energy sources to power up your company.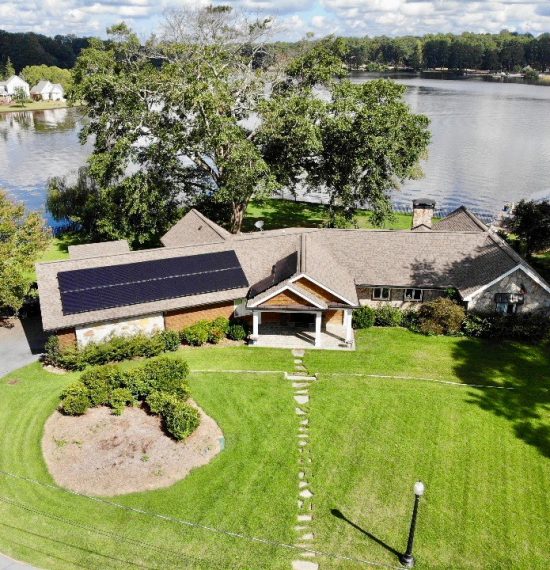 Residential
Solar energy
is becoming an increasingly popular option for residential areas as people are looking for more sustainable and cost-effective renewable energy.
Solar power
can save homeowners money on their electric bills. Whereas the initial setup costs of solar can be high but the long-term savings can be significant. Solar cells can minimize or remove the need for traditional energy.  At Ohio Valley Solar, we understand that each and every residence and homeowner in Winslow will have unique energy requirements. We provide installation and maintenance service of
solar panel in Winslow
.
"I was blown away by the professionalism and efficiency of the Ohio Valley Solar team. They made the process of switching to solar energy so easy and stress-free. I already see the benefits in my energy bills, and I couldn't be happier with my decision to go solar."
"The team at Ohio Valley Solar really knows their stuff! They answered all my questions and concerns. They even helped me to secure financing for my solar panel installation. I'm so happy with my new solar energy system and can't wait to see the long-term savings."
"I'm so glad I chose Ohio Valley Solar for my solar panel installation. Their customer service was top-notch. They kept me informed throughout the process. And made sure that everything was done to my satisfaction. I highly recommend them to anyone considering going solar."
Service Areas?
Evansville, Inglefield, Jasper, Princeton, Tell City, Indianapolis, Fort Wayne, Boonville, South Bend, Fishers, Mount Vernon, Huntingburg, Chandler, Wadesville,  Newburgh, Fort Branch, Santa Claus, Haubstadt, Dale, Cannelton, Branchville, Owensville, Saint Anthony, Bristow, Poseyville, Leopold, Lynnville, Evanston, Hatfield, Winslow, Velpen, Grandview, New Harmony, Stendal, Holland, Oakland, Petersburg, Rockport 
Most frequent questions and answers
Yes, there are some Nature concerns associated with the disposal of solar panels, primarily related to the potential release of toxic materials such as lead and cadmium. Even so, most solar panels can be recycled.
The correct battery storage system for your solar panels will depend on your energy requirements and the size of your solar panel system. contact Ohio Valley Solar our professional solar installation experts can help you choose the right battery storage system.
Yes, there are many financing options available for the installation of solar panel systems, including loans and lease agreements.