From Residential To
Commercial:
Adoption Of Solar Energy!
ADDRESS: South Bend IN
PH: 812.853.9334
Drop us a line and we'll get back to you ASAP
Ohio Valley Solar: Innovative Approach To Solar Energy Development In South Bend, IN!
South Bend is the county seat of St. Joseph County and a major city in Indiana. According to the 2020 United States Census, this city ranked as Indiana's fourth largest by population counting. As the people of South Bend are already using solar panels for their needs, thus the government of South Bend is launching the Energy Assistance and Solar Savings Initiative (EASSI) to assist in installing additional solar panels and improving solar efficiency.  
Ohio Valley Solar supports the interest of residents and drives positive changes in Indiana and the solar sector of the U.S.A.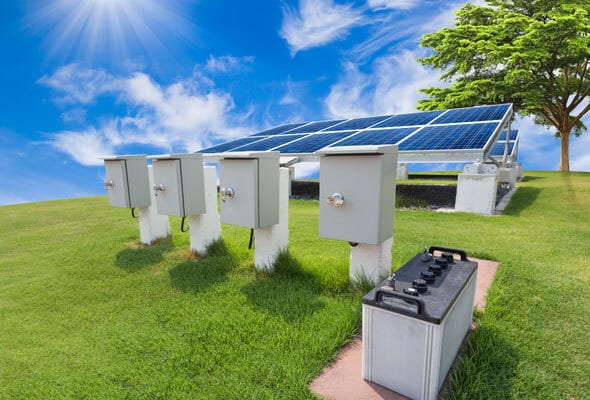 Solar Generators: A Profitable Choice
"I'm proud of our zoning and planning team for streamlining the deployment of solar energy in our city" said Mayor James Mueller. The people of South Bend have already started to fulfill their energy needs via solar panels or PV (photo-voltaic) panels. These PV panels are used in solar powered generators provided by Ohio Valley Solar. Solar generators are a profitable choice for generating energy. With a solar generator, your essential home electronics and appliances will keep running forever.  
Solar LED Retrofit Services
Project engineer Finn Cavanaugh from the city's Department of Public Works explained that the lampposts might be adjusted to produce a day-like light or a warm, yellowish light. Solar LED retrofitting services are the only way to provide day-like light and increase security at night as it gets charged in the daytime. Retrofitting of LEDs is gaining popularity in the commercial and industrial sectors. At Ohio Valley Solar, we understand the concerns of the citizens related to safety during the night.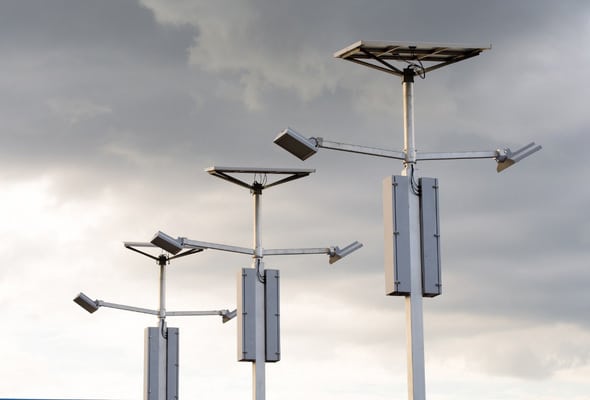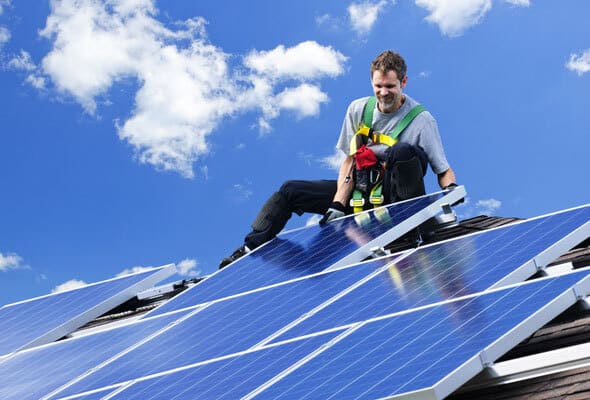 Solar Panels Installation
According to Indiana University, South Bend has added 43.4 kW of solar capacity. As the solar capacity has increased, it shows the need for solar energy in South Bend. This implies a direct interest in solar power from the people there. At Ohio Valley Solar, we also think the same way as the people of South Bend about solar panel installation. By understanding the uses of your energy needs, our professionals are dedicated to install good quality grid systems. 
Economical Benefits Of Solar
"Each $1 invested in electric energy efficiency yields $1.25 to $4.00 in the form of benefits," states the American Council for an Energy-Efficient Economy. Ohio Valley Solar also gives credit to the customer benefits. We always provide the best solar energy system services for you.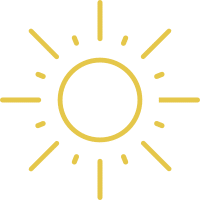 How Far We've Come
Ohio Valley Solar specialists have years of experience in the solar industry. We provide strategic services to assist in your solar project for generating a high ROI. Our advisors and designers make sure your solar energy system fits your home or business. We create a plan based on your energy demands, goals, and budget.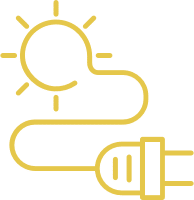 Creating A Change
Global warming is humanity's curse. We know its harmful effects on us such as the emission of carbon dioxide gas. Fossil fuels are one of the biggest factors for global warming as it emits carbon dioxide gas. At Ohio Valley Solar, we have taken the responsibility on our shoulders to make our planet a better place to live in the future. we provide PV panels and decrease your dependence on fossil fuels for energy needs.
Get A Quote
Ohio Valley Solar offers a lifetime service where you can fullfill your solar needs effectively. Our team of skilled installers will take care of everything for you, from the planning and the design to the actual installation. If you have any queries about solar panel installation, you can contact us by filling inquiry
form
.
Solar Panels: Installation Services
The price per watt for solar panels in South Bend, Indiana, is $3.48 as of January 2023. There are three types of PV panels- monocrystalline, polycrystalline, or thin-film. So, the cost of your installation depends on the type of panel you install. Ohio Valley Solar offers a cost that fits your budget with our installation services.
Why Choose Us
If you are the owner of a commercial property, you should seriously think about making an investment in solar energy with Ohio Valley Solar. Investing in our company reduces your reliance on electric companies. That is why we offer a wide range of services at an economical price.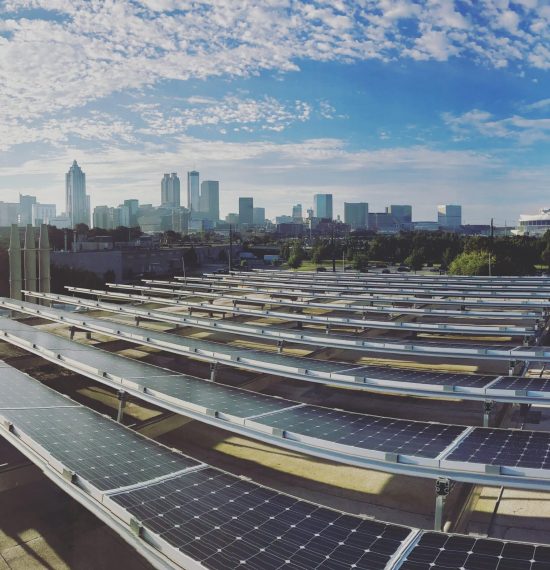 Commercial
At Ohio Valley Solar, commercial solar projects are taken seriously. Whether the installation is related to large or small-scale companies, we always provide top services. Our professional visits the site to learn about your company's energy needs.
Then a design drawing is created that indicates how the panels will be positioned to get maximum sunlight and how they will be built. After this step, the solar panels are constructed. Construction of smaller rooftop designs can take some weeks. While constructing complex rooftop designs can take months.
When the construction and wiring are complete, our solar specialist will inspect your system. They will also verify if it was constructed properly. Our specialists also ensure that your energy system is wired into the grid supply.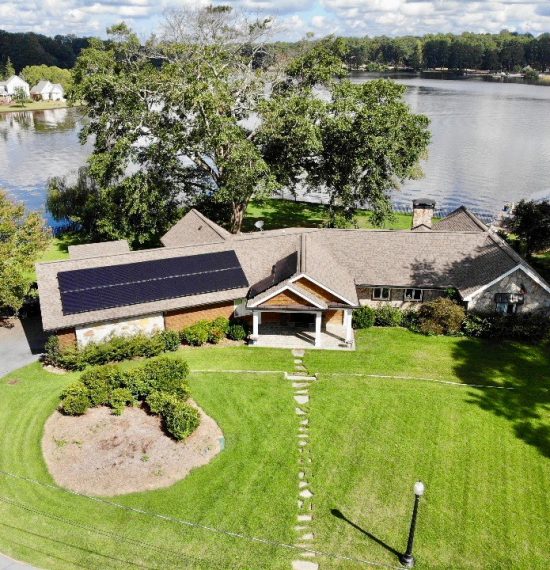 Residential
At Ohio Valley Solar, our expert team simplifies the complex process of deciding the location and size of your solar panel array. We always create a system to sustain your home by checking the energy usage data from your electricity bill.
Our professionals make you understand the procedures for installing
solar panels
on your rooftop. These procedures determine your
residential solar
energy demands. After that, our experts design a solar panel system to meet those demands. 
After the finalization of the design, we do a site assessment and apply for the required permits from the utility provider. In addition, we also perform site monitoring and inspection of your PV panel installation.
"Ohio Valley Solar has done an excellent job with our new solar generator. The work of the crew was outstanding. Experts handled every step of the process, from determining what kind of system would work best. Wow, the installation crew was competent and had such an eye for detail. I was blown away by the quality of their professional work. Ohio Valley Solar is the best in solar services!"
"The quality of the work and the promptness with which it was completed by the Ohio Valley Solar team exceeded our expectations. We were attended and kept up to date at every turn. City officials swiftly approved the installation, which took less than a day to complete. Very well done!"
"When I was looking into getting PV panels, the experts at Ohio Valley Solar were the only ones who weren't pushy and who were instead open and honest. Then, between the sale and the installation, they moved quickly and efficiently, leaving me with no worries. Everything with the set-up went smoothly. Savings in both time and money are displayed for my perusal. For their integrity and competence, they have my highest recommendation!"
Service Areas?
Evansville, Inglefield, Jasper, Princeton, Tell City, Indianapolis, Fort Wayne, Boonville, South Bend, Fishers, Mount Vernon, Huntingburg, Chandler, Wadesville,  Newburgh, Fort Branch, Santa Claus, Haubstadt, Dale, Cannelton, Branchville, Owensville, Saint Anthony, Bristow, Poseyville, Leopold, Lynnville, Evanston, Hatfield, Winslow, Velpen, Grandview, New Harmony, Stendal, Holland, Oakland, Petersburg, Rockport 
Most frequent questions and answers