Solar Energy:
The Sustainable Solution
ADDRESS: Santa Claus
PH: 812.853.9334
Drop us a line and we'll get back to you ASAP
Switch To Solar Power With Ohio Valley Solar In Santa Claus
Santa Claus, Indiana, gets about 4.6 peak sun hours. That means there are 4.6 hours a day when the sun is strong enough for the installed solar panels to harness energy. Ohio Valley Solar has been helping property owners to switch to solar energy for many years. 
We offer reliable and professional solar installation services to ensure that your transition to solar power is seamless and efficient. By choosing us as your solar company in Santa Claus, you can rest assured that we are here to support your energy needs.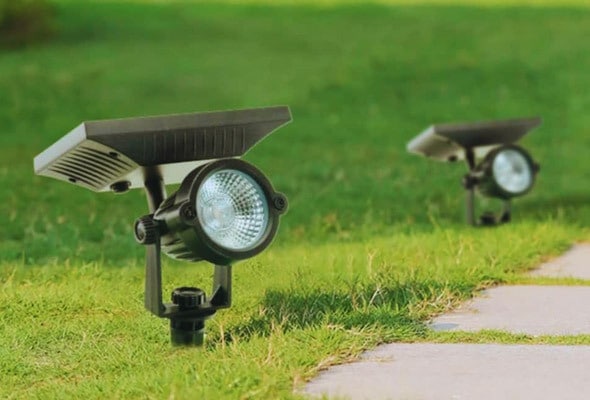 LED Lighting Installation Services: Illuminate Your Home
LEDs are like a representation of humanity's intention and effort to coexist with nature. LED lighting installation is a cost-effective method to reduce your use of fossil fuels and live in harmony with the ecosystem. Due to their robustness and reliability, LEDs have firmly established themselves as the future of lighting. Our specialists installers team deliver retrofitting and LED installation services in a large range of lighting systems.
Generator Systems: Compact & Portable
Tired of dealing with traditional, noisy and polluting generators that impact negatively on the environment and require regular maintenance. Upgrade to Ohio Valley Solar's hassle-free option- Generator Systems, compact and lightweight. These solar generators are a game-changer as they need minimal to no maintenance, which makes them a smart solution to sustainable living. Install our standalone solar generators in your home or carry them to your camp trouble-free.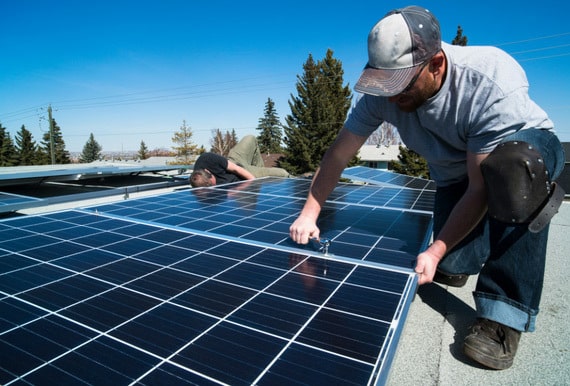 Solar Panels: Key to Energy Regeneration
Solar panel installation is the most beneficial solar investment because it signifies a cutting-edge and environmentally friendly method of generating electricity. There are two primary operating modes for solar panels: grid-tied and off-grid. It has never been cheaper or simpler to switch to solar technology thanks to Ohio Valley Solar. And our solar experts guide you towards the best size and type of solar cell for your needs. Your decision to put solar panels shows your dedication to renewable energy and energy independence.
Energy Independence
When you switch to solar energy, you can enjoy the luxury of affordable, clean energy that is reliable and sustainable. With solar energy, you can eliminate your dependence on traditional fossil fuels, leading to significant cost savings on your energy bills.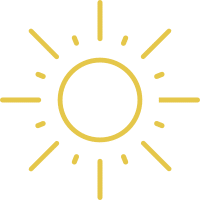 Reduced Reliance On Foreign Oil
Solar power can replace traditional fossil fuels and encourage using renewable energy sources. It can also help to decrease the demand for foreign oil and reduce the country's reliance on oil imports from other countries.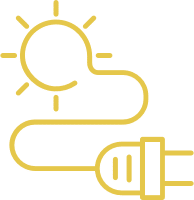 Improved Disaster Response
Solar power can improve disaster response capabilities by providing reliable and renewable energy to power critical emergency equipment. It can improve emergency response efforts by providing a sustainable energy source for critical equipment.
Get Our Free Quoting Service
Our installation process starts with a consultation, where we will assess your energy needs and recommend the best solar solution for your home or business premises. Also, we will provide a detailed cost estimate for solar power system acquisition and installation.
Contact us
Accurate Installation
We handle all the required permits, examine the city, and take care of remote aerial imagery and proper installation plans. While we work with your energy company to turn on your system, you can relax. With the help of our experts, switching to solar electricity is simple.
Trust Us To Deliver
Say goodbye to high power bills, especially during the summer. Solar energy systems ensure a steady electricity supply to power your home or commercial property. Contact Ohio Valley Solar, the best solar company in Santa Claus, to get started.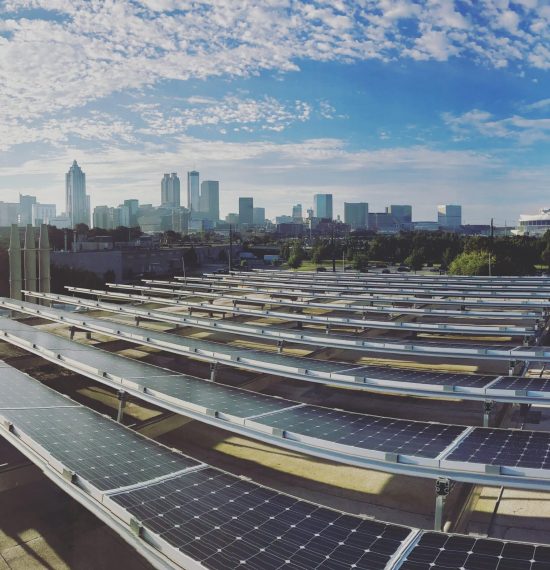 Commercial
Are you a business owner seeking an alternative to reduce your energy consumption? Ohio Valley Solar has the solution for you! We design and customize commercial solar systems as per your organization's needs and energy usage. A commercial system mostly works in the grid-tied mode, which consists of solar panels and solar inverters. Switching to solar technology saves you on energy expenses and rewards you with tax benefits too.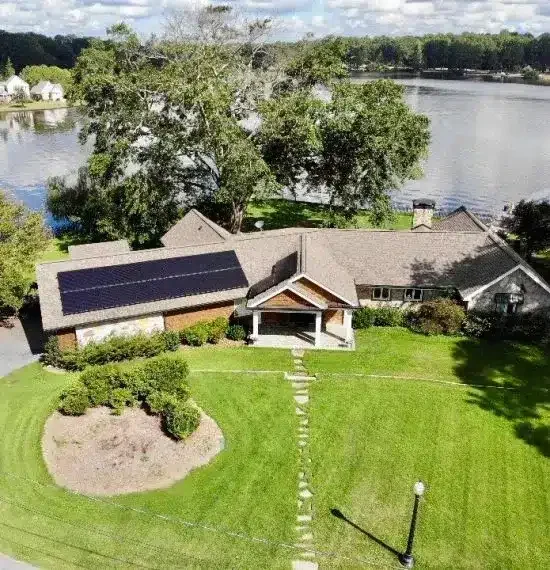 Residential
With decreasing solar panel installation costs and increased availability, it is now easier than ever to switch to solar power and positively impact the environment through renewable energy. It's high time that you move from an inconsistent power supply source to an energy source that is in your control. Yes, this is possible! With Ohio Valley Solar, you can take control of your energy utilization and create your own energy.
"Ohio Valley Solar did a fantastic job installing our PV system, and I couldn't be happier with the results. With Ohio Valley Solar, we were able to save a lot of money while also receiving superior machinery. They paid close attention to detail during the installation process and did a fantastic job overall. What a great group effort team!"
"My needs and preferences were very particular. The staff at Ohio Valley Solar was helpful and enthusiastic about their work. Together, they overcame every challenge and completed the task successfully. Their work on any PV project would get my highest recommendation"
"Setting up the work, having it done, and cleaning up afterward were all easy. I couldn't be happier with both the work and the customer service. Ohio Valley Solar deserves a lot of thanks!"
Service Areas?
Princeton, Mount Vernon, Huntingburg, Chandler, Wadesville, Newburgh, Fort Branch, Santa Claus, Oakland City, Petersburgh, Rockport, Dale, Cannelton, Branchville, Saint Anthony, Poseyville, Leopold, Lynnville, Evanston, Hatfield, Winslow, Velpen, Stendal, Grandview, New Harmony, Holland, Lamar, Cynthiana, Saint Croix, Chrisney, Birdseye, Richland, Derby, Lincoln City 
Most frequent questions and answers
The number of solar panels needed to power a house will depend on the size of the house and the amount of electricity it uses. On average, a typical residential solar panel system ranges from 5 to 15 kilowatts (kW) and can vary from 20 to 40 solar panels. Consult with the best solar company in Santa Claus to determine the exact number of solar panels you need for your home.
Ohio Valley Solar offers a wide range of services, including solar panel installation, system maintenance, monitoring, and repair. We also offer generator systems and LED lighting installation services.
The best course of action is to keep it dry and away from dampness. A solar generator needs to be cleaned occasionally to maintain its efficacy. Dust and cobwebs should be removed, and moisture should be avoided to prevent damage. However, applying anti-corrosive paste to the generator's exterior can stop the rusting process.