Powering Tomorrow: Unveiling the
Potential of Solar Energy!
ADDRESS: Poseyville, IN
PH: 812.853.9334
Drop us a line and we'll get back to you ASAP
Powering Up: Ohio Valley Solar Makes the Switch to Solar Effortless in Poseyville, IN!
Poseyville is a town in Robb Township County in the U.S. state of Indiana. Residents of Poseyville know the value of solar energy in Robb Township County.
Ohio Valley Solar aims to help our Poseyville residents and small businesses sectors as much as possible to take the benefits of solar panels in Poseyville and contribute to keeping our environment clean.
Our team experts understand the value of energy needs for our Poseyville homes and commercial areas. We are progressing toward an extraordinary solar-powered energy future.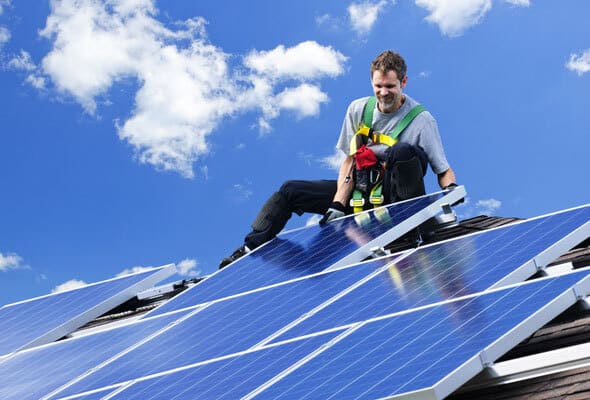 LED Lighting Installation
We are all aware of the importance of lighting in our daily lives, especially at night. Often, we face the issue of high electricity bills and traditional bulbs are insufficient in reducing our energy expenditure. Recognizing the challenges faced by our Poseyville family, Ohio Valley Solar offers a solution for efficient lighting. Our LED lighting installation services emerge as the superior alternative to traditional light bulbs. LEDs are highly energy-efficient, resulting in substantial savings on energy bills.
Explore the Future of Energy with Solar Panel Installation
Solar panel
installation
is the process of reducing fossil fuel usage for electricity generation.
When fossil fuels are burned, they emit extremely harmful gasses such as carbon dioxide which can directly impact our Ozone layer while polluting the environment and lowering air quality. Communities are also taking action to reduce greenhouse gas emissions, which adds to the cause of climate change.
Ohio Valley Solar is working for our Poseyville residents. We provide outstanding solar panel installation services in Poseyville and contribute our efforts to the environment.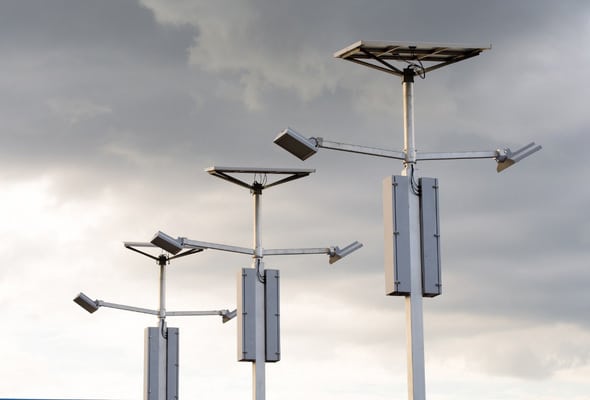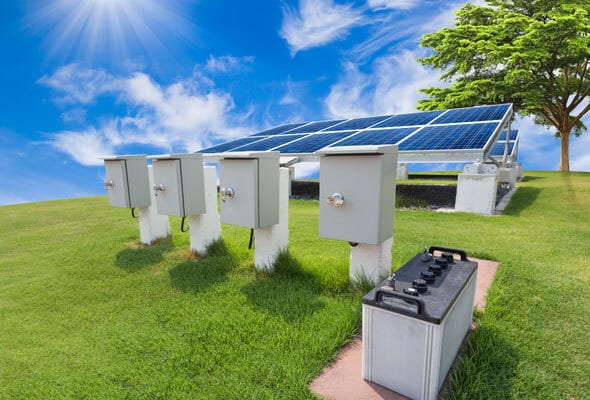 Embrace the Future of Portable Power with Generators
When we talk about energy generators. The first thing that comes to mind is the heaviness of the traditional generators, they run on fossil fuels and many more. But has anyone told you that generators nowadays are very portable and easy to carry. Also, they won't need to be run on fossil fuel, it sounds impossible, but we forget that we are living in the 21st century everything is possible here. 
Ohio Valley Solar works with solar technologies, and offers an unlimited portable source of electricity with
 solar generators
.
Discover the Affordable Alternative
In recent years the cost of solar panels in Poseyville has undoubtedly decreased, for both residents and companies. The local government is serious about taking steps to get environment pollution-free. They also provide tax credit incentives up to 30% to all the residents for solar energy.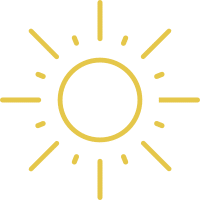 A Look at How Far We've Come
Ohio Valley Solar always encourages energy saving to reduce carbon emissions. And make the environment pollution free. We support sustainability and renewable energy groups with donations. As a result, we take part in outreach activities that aim to help society as a whole by urging people to reduce their energy consumption.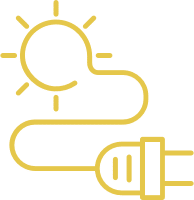 The Power of Making an Impact
U.S. government provides tax credit incentives to the residents that are currently set upto 30% of your overall PV panel installation cost. As a result, reliance on fossil fuel-generated energy has decreased significantly. Ohio Valley Solar assists our Poseyville residents in obtaining financial advantages. We work together to create a bright future with solar energy.
FREE Estimates at Your Fingertips
Ohio Valley Solar will always assist in installation and offers free, and customized quotation. Please fill out the
Interest form
. Our specialists are happy to assist you in getting the most accurate estimate.
Our Installation Services
Services for installing solar panels with Ohio Valley Solar are highly effective. We maintain complete transparency with our services and we're taking the time to ensure you have all the details. Our expert team of people can set up your solar panels in Poseyville area quickly and efficiently.
Stay Connected With Us
Ohio Valley Solar has always believed in building long-term relationships and contributing back to the areas we service. Our weekly blogs are updated with comprehensive and up-to-date information on solar related topics such as lowering your electric cost, conserving energy, and many others.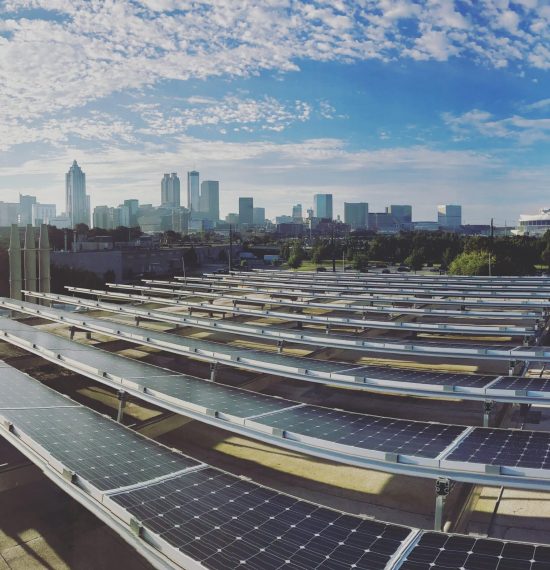 Commercial
Due to the high cost of electricity and the fact that many conventional electricity resources produce carbon dioxide by consuming fossil fuels, many businesses and industries are transitioning to solar power. Solar energy contributes to the reduction of air pollution. Ohio Valley Solar is collaborating with the finest solar energy technologies available in the industry to reduce carbon emissions and other harmful gases to heal our environment.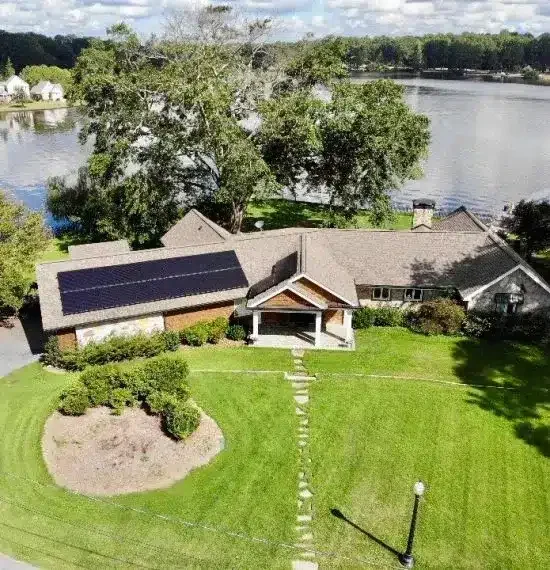 Residential
Electricity prices are rising these days. It impacts the expense of life, particularly for our Poseyville middle-class residents. The U.S. government encourages people to use solar energy and offers tax credits incentives of up to 30% for solar installations. Solar energy will help you lower your energy expenses and overall cost of living.
"I suggest Ohio Valley Solar to anybody contemplating solar energy. From the beginning, the crew was professional, informed, and efficient. They responded to all my inquiries and delivered a solar panel installation that surpassed my expectations. Merci, Ohio Valley Solar!"
"Ohio Valley Solar performed an excellent installation of our solar panel system. The procedure ran well, and the crew enjoyed working together. We are already experiencing substantial savings on our energy costs and are pleased with our decision to convert to solar. Thanks, Ohio Valley Solar!"
"I was cautious about investing in a solar panel system as a company owner. However, after working with Ohio Valley Solar, I am so happy that I did. Our energy expenditures have lowered, and we have gotten excellent comments from our customers on our commitment. I strongly suggest Ohio Valley Solar to any company interested in solar energy."
Service Areas?
Princeton, Mount Vernon, Huntingburg, Chandler, Wadesville, Newburgh, Fort Branch, Santa Claus, Oakland City, Petersburgh, Rockport, Dale, Cannelton, Branchville, Saint Anthony, Poseyville, Leopold, Lynnville, Evanston, Hatfield, Winslow, Velpen, Stendal, Grandview, New Harmony, Holland, Lamar, Cynthiana, Saint Croix, Chrisney, Birdseye, Richland, Derby, Lincoln City 
Most frequent questions and answers