Shining Light On The Renewable Future!
ADDRESS: Holland, IN
PH: 812.853.9334
Drop us a line and we'll get back to you ASAP
Solar Panels in Holland: The Future of Renewable Power!
In Holland, renewable energy appears to have a very bright future. According to the United States Energy Information Administration, Indiana ranks 17th in the nation for total installed solar capacity, with over 700 megawatts of solar electricity produced in the state as of 2021. This growth is not limited to large-scale installations; the number of homes and businesses in Indiana utilizing solar energy has increased dramatically in recent years, with over 1,000 solar panels in Holland alone. The perks of this trend seem to be clear, as solar energy is not only environmentally sustainable, but it is also financially beneficial, with the potential for significant savings on energy bills.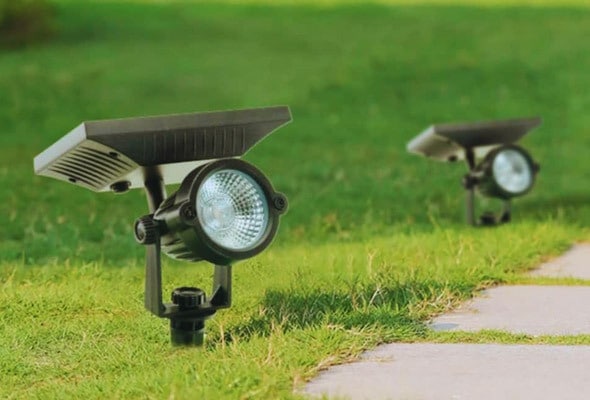 LED Lighting Installation Services
LEDs are lighting the world in entirely new ways. These cutting-edge lighting solutions are leading the way to a more sustainable future with their eco-friendly designs and energy-saving capabilities. LEDs provide a reliable and affordable replacement for traditional lighting alternatives, whether you're lighting up your backyard, garden, business, or even your street lamps. Ohio Valley Solar is committed to offering the best LED lighting installation in Holland. Call us now to learn more about our LED lighting services.
The solar powered generators use solar energy to generate reliable, green electricity on the go. Whether you require a backup power supply for your house or place of business, are arranging an outdoor event, or are simply planning a camping trip. Also, solar generators with their compact and lightweight design, they're simple to carry and use anywhere and everywhere and whenever you require them. Ohio Valley Solar is committed to providing local homeowners and businesses with the best portable solar generators service options available.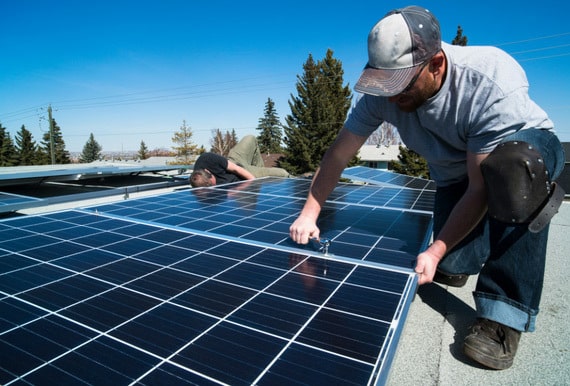 Solar Installation & Maintenance
Solar energy is becoming more popular as people are getting more aware of the benefits of clean and renewable energy. If you want to install a Grid-tied or Off-Grid solar system in your home or business in Holland. Ohio Valley Solar is a trustworthy provider of solar installation and maintenance services. Our highly qualified professionals have the knowledge and skills to install and maintain solar systems of all sizes, ensuring that you maximize the value of your investment.
Discover Solar
Solar energy is expanding rapidly, with global installed solar capacity estimated to reach one terawatt by 2023. Solar power accounted for 43% of all new electric generating capacity in the United States alone in 2020.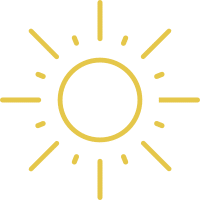 Why Go Solar?
Here are some of the most compelling reasons to go solar: It increases the value of a property or company.
Allows for energy storage via battery systems.
During power outages, it supplies a reliable source of energy.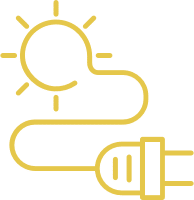 Make The Change
Solar energy is renewable and affordable, and it is an excellent way to make a positive difference on the planet. Let's move from fossil fuels to solar energy and make a difference by creating a sustainable future.
Free Estimate
Are you looking for solar panel services? Ohio Valley Solar provides you with a free quote for solar energy for your homes and businesses. To receive your free solar panel quote, call us immediately or fill out our quotation
form
Installation Of Solar Panels
After receiving a quotation, our next step is to schedule the setup process. The installation process usually takes one or two days and includes placing the panels, inverter, and other components.
Enjoying Benefits Of Green Energy
After installing solar panels, you can enjoy numerous benefits, such as the ability to save money, protect the environment, boost the value of your home, and enjoy energy independence. It's a great investment that will pay off in various ways, both now and in the upcoming years.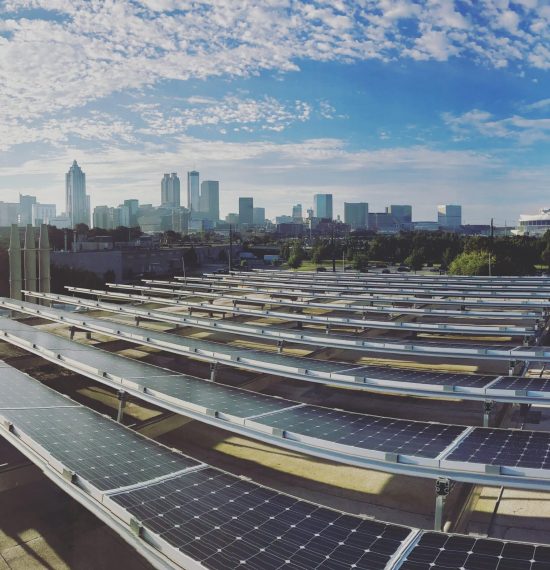 Commercial
As reported by Solar Energy Industries Association (SEIA), Indiana had a total installed solar capacity of 306 megawatts as of 2020. This is a significant increase from only a few years ago. When the state only produced a few hundred MW of
solar power
.
According to the SEIA, the cost of solar energy has been reduced by more than 70% over the last years, making it a more practical solution for businesses and organizations trying to minimize their environmental impact and save money on energy bills. Ohio Valley Solar offers a variety of commercial solar solutions to support businesses and organizations in Holland. This includes everything from initial consultation to installation, maintenance, and constant support.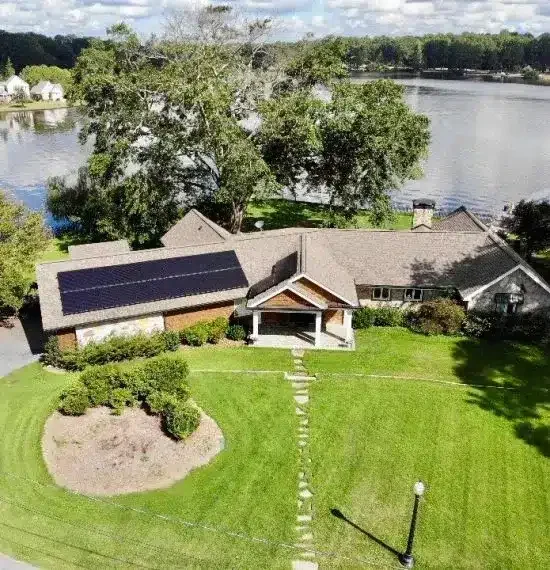 Residential
Residential solar panel adoption in Holland has grown over the past few years, and the government offers and incentives have played a considerable part in this development. The number of homes having solar panels installed has more than doubled in the previous five years. The U.S. government provides tax incentives up to 30%, refunds, and financing options that make the investment in solar power more affordable and accessible for homeowners. Ohio Valley Solar provides the experience and resources to assist you in accomplishing your solar needs. We offer a wide range of solar solutions to our residents of Holland.
"Ohio Valley Solar did a fantastic job installing our PV system, and I couldn't be happier with the results. With Ohio Valley Solar, we were able to save a lot of money while also receiving superior machinery. They paid close attention to detail during the installation process and did a fantastic job overall. What a great group effort team!"
"My needs and preferences were very particular. The staff at Ohio Valley Solar was helpful and enthusiastic about their work. Together, they overcame every challenge and completed the task successfully. Their work on any PV project would get my highest recommendation"
"Setting up the work, having it done, and cleaning up afterward were all easy. I couldn't be happier with both the work and the customer service. Ohio Valley Solar deserves a lot of thanks!"
Service Areas?
Princeton, Mount Vernon, Huntingburg, Chandler, Wadesville, Newburgh, Fort Branch, Santa Claus, Oakland City, Petersburgh, Rockport, Dale, Cannelton, Branchville, Saint Anthony, Poseyville, Leopold, Lynnville, Evanston, Hatfield, Winslow, Velpen, Stendal, Grandview, New Harmony, Holland, Lamar, Cynthiana, Saint Croix, Chrisney, Birdseye, Richland, Derby, Lincoln City 
Most frequent questions and answers
Yes, solar panels can be used in cold, snowy climates. In fact, some solar panels perform better in cold weather than in hot weather. Snow, on the other hand, can cover the panels and reduce their efficiency, so it's essential to keep them clear of snow.
Solar panels are not affected by EMF, but when exposed to sunlight, they can generate EMF. The amount of EMF produced is extremely low and is not thought to be harmful to human health.
Yes, solar panels can be recycled. The method involves separating the various panel components, such as glass, aluminium, and silicon, and reusing them to produce new panels or other products.