A More Sustainable Tomorrow with Renewable Energy!
ADDRESS: Boonville IN
PH: 812.853.9334
Drop us a line and we'll get back to you ASAP
Go Green with Solar Panels in Boonville, Indiana!
Boonville is well-known for its abundant sunshine, with around 206 sunny days annually, making it a prime location for harnessing solar energy. With our commitment to reducing the reliance on fossil fuels for electricity, Ohio Valley Solar brings you innovative and sustainable energy solutions that reduce your carbon footprint. Our comprehensive solar services encompass the repair of LEDs, generators, and the installation of solar panels in Boonville, Indiana.
Our Professional Installation Services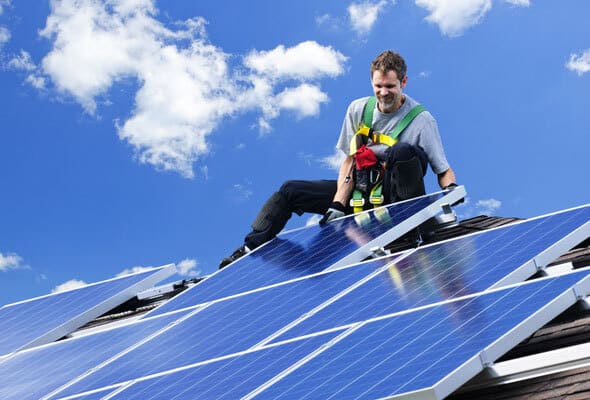 Solar Panels Installation
Our wide array of solar panel installation services covers both grid-tied and off-grid solar panel systems. Our team of solar professionals is committed to assisting you in choosing the ideal solar panel system that matches your specific energy needs. With our smooth and expert installation procedure, you can be sure that the solar panel system will ensure long-lasting and effective energy solutions for many years ahead.
LED Lighting Installation
Light-emitting diodes (LEDs) have revolutionized both indoor and outdoor lighting. Unlike traditional bulbs, such as incandescent and halogen, LEDs consume less energy and have a longer lifespan. They are free from hazardous materials like mercury. At Ohio Valley Solar, we provide LED lighting installation services that enhance the aesthetics of your residential and commercial space. Our proficiency guarantees efficient lighting through energy-saving LED technology for the environment.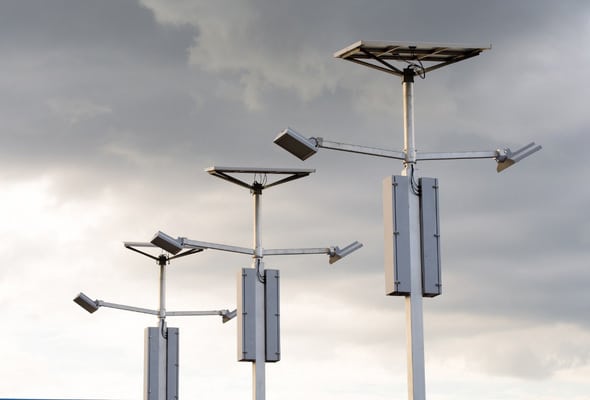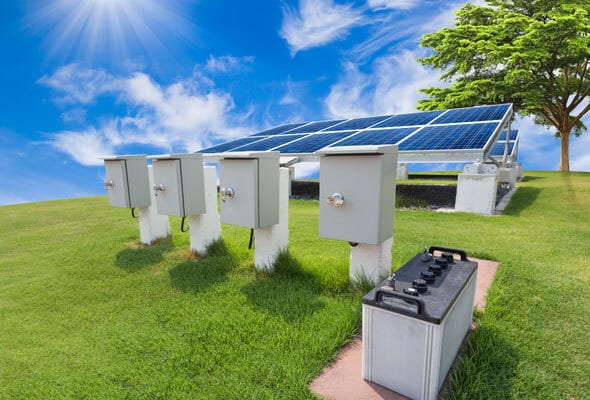 Generator systems are excellent for those searching for a reliable, eco-conscious, and cost-effective power solution. Our generator systems require minimal maintenance and make less noise as compared to traditional generators. When you choose our generator systems, you're investing in protection against significant power disruptions. They are also lightweight, portable generators perfect for outdoor adventures.
Reduced Energy Costs
In Boonville, energy consumption expenses have been steadily rising, primarily because of the unpredictable fluctuations in fossil fuel prices. Nevertheless, installing solar panels for home in Boonville, Indiana, can help lower energy expenses.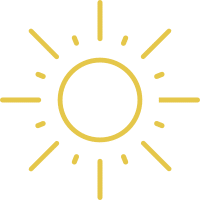 Enhanced Property Value
Photovoltaic (solar) panels make your property more attractive to buyers because they see the potential for lower energy bills and environmental benefits. This increased appeal can lead to higher selling prices. Plus, the value added by solar panels often exceeds the initial investment, giving homeowners a good return on their investment.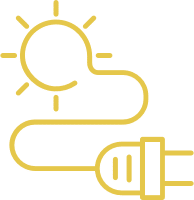 Eco-Friendly
Solar power offers a clean source of electricity, zero carbon emissions, and energy self-sufficiency. Switching to solar power helps you rely less on harmful fossil fuels like coal and oil, which are bad for the environment.
Get a Free Estimate
We'll assess your energy needs and recommend the perfect solar power system for your residential or commercial property. Begin your solar journey with us by filling out our form.
Contact us
. and our team will provide a quote based on the information you share with us!
Solar Panel Installation
Next, our exceptionally skilled solar installers will get in touch with you and manage each phase of the installation, guaranteeing a hassle-free experience for you. We will choose the best spot to install solar panels in Boonville, Indiana, for optimal performance.
Enjoy the Benefits of Solar Power
Once the solar panels are installed, you'll enjoy advantages such as lower electricity bills and increased energy self-sufficiency for both homes and businesses. You can even generate surplus energy, which can be stored in the grid for later use.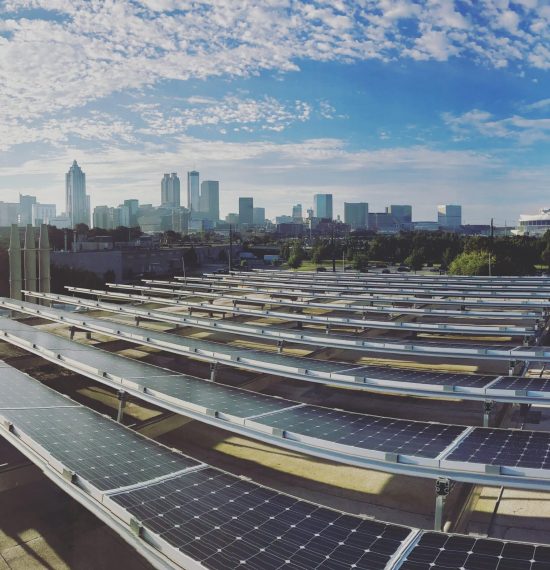 Our Commercial Solar Panel Services
We at Ohio Valley Solar provide affordable commercial solar panel solutions in Boonville, Indiana. Our commercial solar panels are designed to align with your business's unique requirements, delivering the highest return on investment. By choosing our solar panel services, your commercial property can save substantially on electricity bills.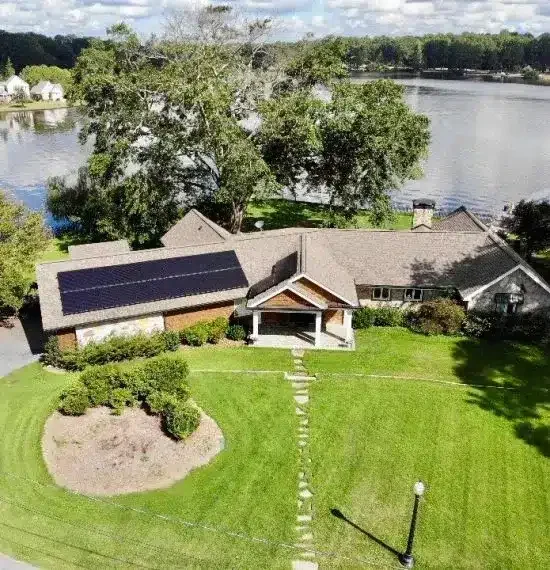 Our Residential Solar Panel Services
At Ohio Valley Solar, we specialize in installing high-quality residential solar panels, offering homeowners the opportunity to save money on their electricity bills. Our approach is focused on custom-designed systems for your home's specific requirements. We consider factors like your roof's orientation and the local climate before starting our residential solar panel service.
"Ohio Valley Solar comes highly recommended. They made sure I was satisfied and were easy to deal with. I'm delighted I converted to solar electricity!" - Shaun Michael.
"I'm glad I chose Ohio Valley Solar in Mount Vernon. They made sure I understood everything before starting. Additionally, my energy expenses have dropped significantly!" - Evans MciNtyre.
"Solar power scared me at first. Ohio Valley Solar made the process easy and stress-free. They led me through the procedure and answered all my questions. I'm glad I switched!" - Rebecca Flair.
Service Areas?
Princeton, Mount Vernon, Huntingburg, Chandler, Wadesville, Newburgh, Fort Branch, Santa Claus, Oakland City, Petersburgh, Rockport, Dale, Cannelton, Branchville, Saint Anthony, Poseyville, Leopold, Lynnville, Evanston, Hatfield, Winslow, Velpen, Stendal, Grandview, New Harmony, Holland, Lamar, Cynthiana, Saint Croix, Chrisney, Birdseye, Richland, Derby, Lincoln City 
Most frequent questions and answers
Absolutely, Ohio Valley Solar provides affordable commercial solar panels in Boonville specifically designed for businesses. Along with commercial solar panels, we also offer installation services for them in Boonville, IN, and the nearby areas. Our team is dedicated to providing high-quality solar solutions to businesses looking to harness the power of the sun for their energy needs. Contact us today if you are looking for commercial solar panel installation!
An off-grid solar system does not rely on the utility grid. It generates and stores electricity in on-site batteries, making it suitable for remote areas with limited access to utility services. In contrast, a grid-connected solar system remains continuously connected to the utility grid. It allows excess electricity to be sent back to the grid in exchange for credits and utilizes grid power when solar production is insufficient.
The cost of installing solar panels in Boonville, Indiana, ranges from $15,810 to $21,390. Also, this cost depends on parameters like energy consumption, roof size, area of the house, type of solar panels, etc. We will understand your energy requirements to determine the estimated cost of solar panel installation in your area. Thanks to government schemes, tax rebates and incentives further make solar panels affordable by reducing the solar panels cost.