ADDRESS: Princeton IN
PH: 812.853.9334
Drop us a line and we'll get back to you ASAP
The Best Solar Company in Princeton, IN
Did you know the sun generates over 15,000 times the energy that humans are currently using? Harnessing the sun to generate electricity allows you to significantly reduce or eliminate your electricity bill. Ohio Valley Solar Company offers comprehensive solar energy services, making us the best solar company in Princeton, IN.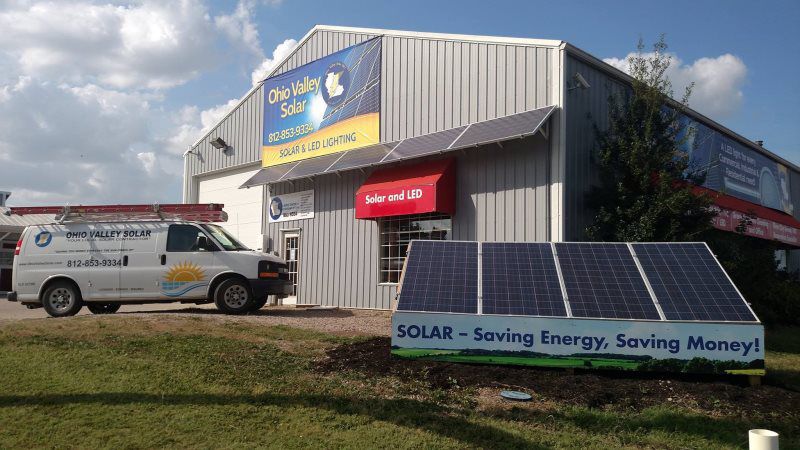 About Ohio Valley Solar Company
Ohio Valley Solar Company is a renewable energy company that provides complete grid-tied and off-grid solar panel systems. We specialize in the installation of solar systems and offer a variety of solar panels with a capacity of over 4,000 watts. We believe in creating a future powered by renewable energy like solar energy systems. 
As such, we focus on solar energy as a way to reduce our reliance on fossil fuels. Our company is committed to quality, customer satisfaction, innovation, and environmental sustainability. Request a free estimate today and start enjoying the benefits of solar energy in your Princeton home or commercial property. 
Solar Energy System Installation
At Ohio Valley Solar, we supply and install high-efficient solar energy systems for residential and commercial customers in Princeton and beyond. Our team of experienced professionals provide comprehensive services, from initial consultation and solar energy system design to installation and maintenance. Indeed, we ensure that each system is tailored to meet the specific energy needs and goals of our clients. 
We supply solar panels and other pieces of solar system equipment designed to maximize energy production and minimize costs. This makes Ohio Valley Solar an ideal choice for anyone looking to reduce their energy bills and their environmental footprint. If you are looking for the most trusted solar company in Princeton, look no further than Ohio Valley Solar. 
Combat the Rising electricity Costs
Going solar is a smart investment that can help you save money on energy costs, make a positive impact on the environment, and provide opportunities for innovation. At Ohio Valley Solar Company, we encourage property owners to switch to solar energy and enjoy the following benefits:
Reduce energy costs and save money: By harnessing the power of the sun to power your household, you can reduce the cost of the energy you consume in powering your home. This can result in significant savings on your energy bills, and it also protects you from rising grid-energy costs.
Make a positive difference to the environment: Solar power is a clean and green energy source that reduces your reliance on fossil fuels. In Indiana, we have some of the world's highest levels of solar energy, making it an ideal place to adopt solar technology. 
Take advantage of government incentives: Did you know you can get federal solar incentives (investment tax credit or residential clean energy credit)? You local solar company in Princeton can provide more information on these incentives during a free, in-home solar assessment.
Potentially increase the value of your home: Research suggests that homes with solar power systems may be more valuable on the real estate market. As more and more people become interested in renewable technologies, the demand for properties with solar power is likely to continue to rise.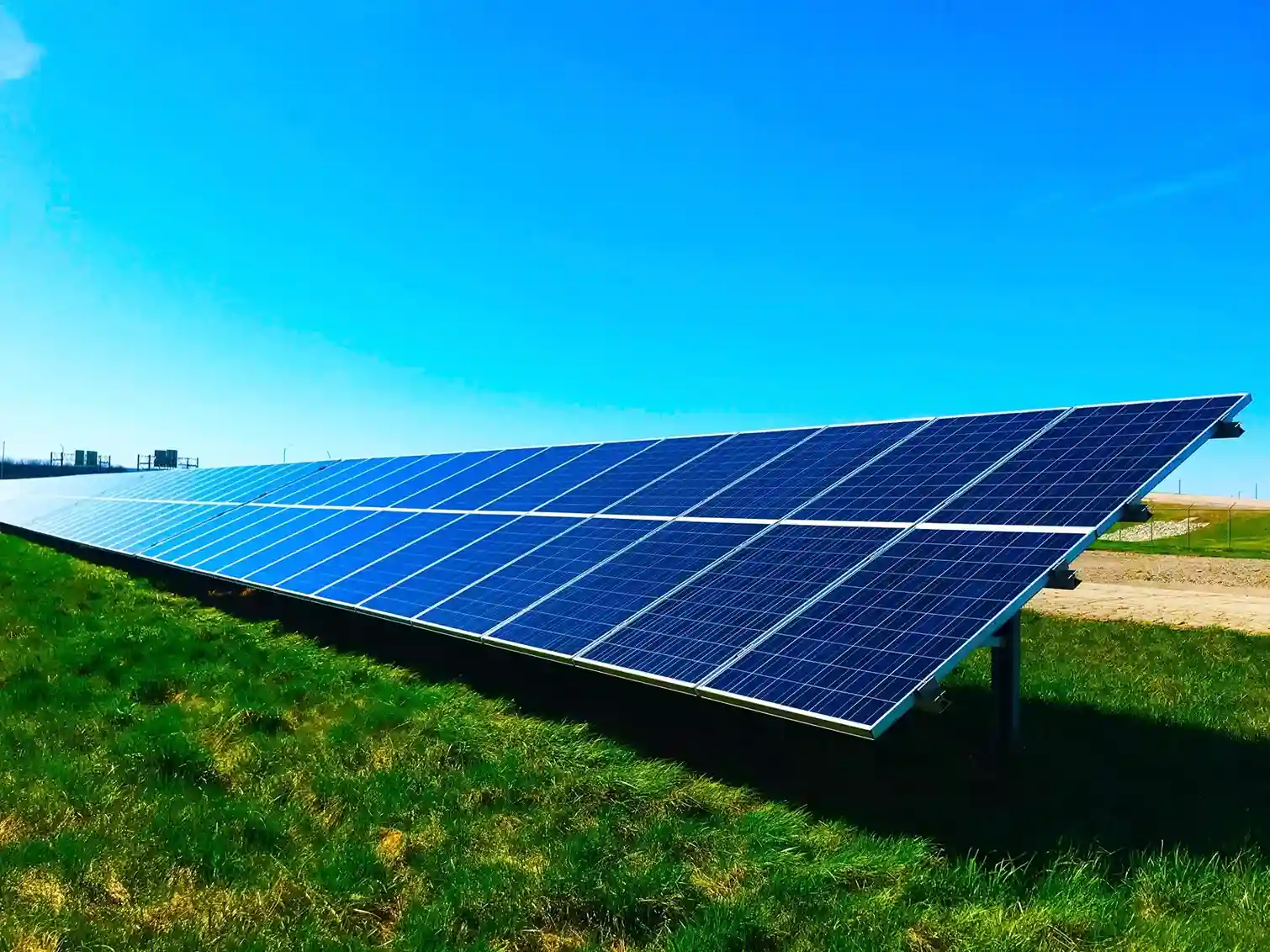 Get Cost-Effective Solar Panels Today
At Ohio Valley Solar, we are committed to helping our customers make the transition to clean, renewable energy as easy and affordable as possible. We understand that the process of switching to solar can seem daunting, which is why we take the time to explain the benefits and answer any questions that our clients may have. Our goal is to provide the highest quality solar solutions at the most competitive prices. 
Discover Solar
Photovoltaic (PV) solar cells are used to generate electricity from sunlight. This technology converts light energy into electrical energy. Discover more solar lingo here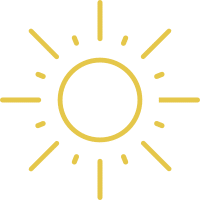 Why Go Solar?
- Federal Tax Credit of 26%*
- Savings on Your Monthly Bill
- Increased Resale Value of Your Property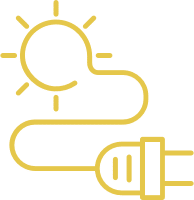 Make the Change
Take control of your future and enjoy the satisfaction of generating your own power. Store this power with batteries to ensure your energy independence.
Step 1: Get a Solar System Estimate
Request a free estimate for solar energy system installation. One of our certified technicians will come to your property to assess your energy needs and determine the best solar solution for you. Remember, we are the most reliable solar energy company in Princeton.
Step 2: Solar Energy System Installation
Once you've received your estimate and decided to move forward with solar, our team of technicians will handle the installation of your solar energy system. We will work with you to schedule a time that is convenient for you, and we'll take care of the rest.
Step 3: Flip the Switch and Enjoy solar Power
After your solar energy system is installed, all that's left to do is flip the switch and start enjoying the benefits of solar power. You will be able to generate your own clean energy, reduce your dependence on fossil fuels, and lower your electricity bills.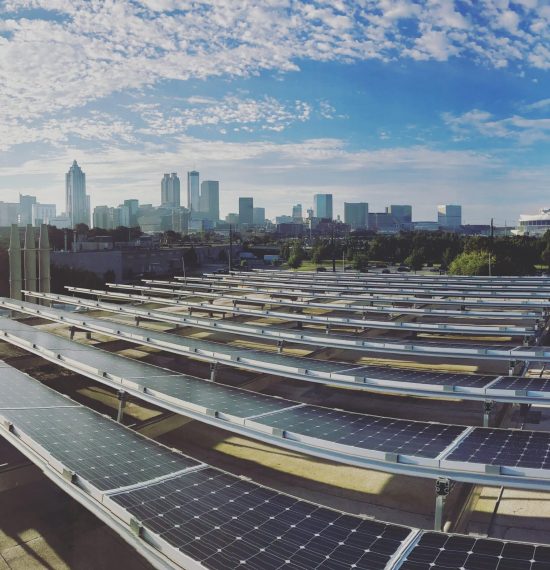 Commercial
Businesses are using solar to turn non-performing assets such as rooftops and undeveloped land into energy-saving, self-generating solar energy investments.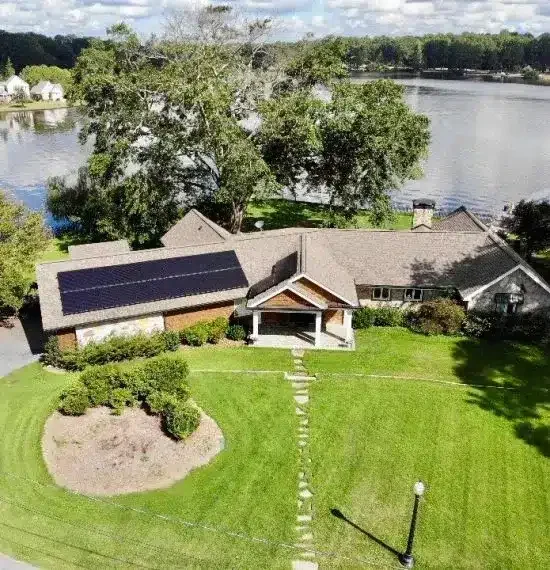 Residential
We specialize in PV arrays, back-up generators, back-up-and-load-shifting battery systems, and EV chargers for homeowners. Homeowners can save thousands on their electric bills by switching to solar. 
John and his crew installed our solar system approximately 5 years ago. The installation was excellent...The system works great and we couldn't ask for anything better. Folks, solar works! It's the best investment you can make in your lifetime.
I had a very good experience installing solar. I did almost two years of research and Ohio Valley Solar was by far the most reasonable company. I highly recommend them.
Ohio Valley Solar has gone above and beyond to ensure that my experience was a positive one. I've powered my home with solar for a little over a year and I'm very happy with my purchase. I highly recommend them to anyone looking to lower energy bills.
Service Areas
Princeton, Indianapolis, Fort Wayne, South Bend, Fishers, Mount Vernon, Huntingburg, Chandler, Wadesville, Newburgh, Fort Branch, Santa Claus, Oakland City, Petersburgh, Rockport, Dale, Cannelton, Branchville, Saint Anthony, Poseyville, Leopold, Lynnville, Evanston, Hatfield, Winslow, Velpen, Stendal, Grandview, New Harmony, Holland, Lamar, Cynthiana, Saint Croix, Chrisney, Birdseye, Richland, Derby, Lincoln City 
Most frequent questions and answers
Going solar allows you to generate your own electricity and reduces your reliance on traditional grid energy sources. This can lead to significant savings on your energy bills. Additionally, by investing in solar power, you protect yourself from future increases in grid-energy costs. 
Solar power is a clean and renewable energy source that reduces your dependence on fossil fuels. Solar power does not produce air or water pollution, and the technology has a small environmental footprint.