A New Dawn For
Solar Energy
The Benefits Of Investment!
ADDRESS: Louisville, KY
PH: 812.853.9334
Drop us a line and we'll get back to you ASAP
Ohio Valley Solar: Solar Energy Solution For Low-Cost Power In Louisville, KY!
Louisville is a city in the US state of Kentucky located at the Falls of the Ohio River. Louisville metro government partnered with the Louisville Sustainability Solar Council. They together launched the Solar Over Louisville solarize campaign. 
This campaign gives Louisville households a chance to utilize
solar power
generation in their lives. It supports Louisville's goal of using 100% clean energy by 2040. At Ohio Valley Solar, we strive to support you in achieving this goal by using only
solar power
.
We share the same objective as this program to help you save on your energy bills. And we also focus on enhancing your property's value by installing
solar panels
.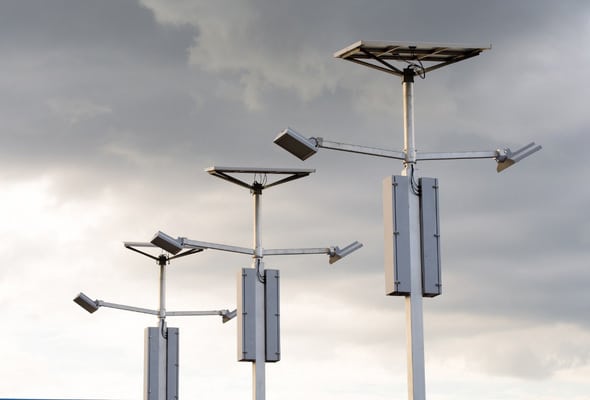 Solar LED Lighting System
Roger Ohlman, who is a member of Renewable Energy, took energy-efficient measures. He had a solar-powered LED lighting system built in the Louisville Nature Center, where he volunteers, which reduced the energy use by a third. The Ohio Valley Solar team understands the importance of solar LED lighting systems in your households. We thus install LED systems in both your residential and commercial buildings in Louisville, KY. This also matches the city's goal of using a clean energy system.  
Receive Credits From The Generator System
When you install a solar generator system, there is an opportunity to receive credits on that as Investment Tax Credit. It is a 30% federal tax credit for your solar systems that you got installed in your properties in Louisville, KY. We at Ohio Valley Solar can prepare you to receive these credits. High-quality solar powered generators are installed by our team. This way, the excess energy sent back to the solar generators makes you earn credits.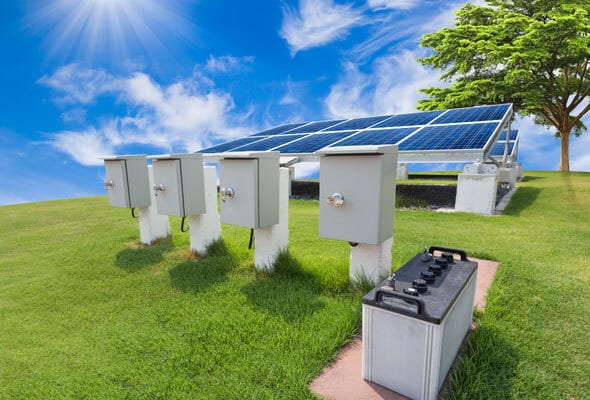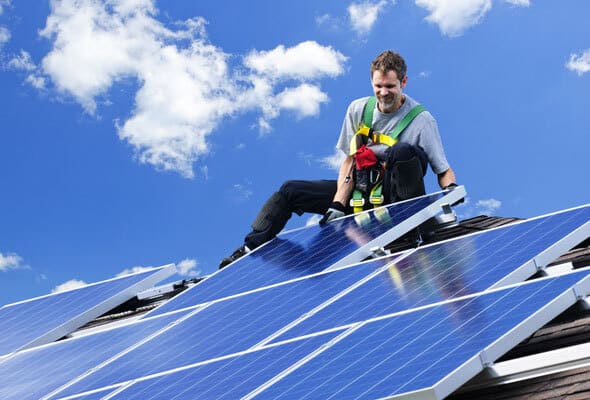 Solar Net Zero Energy System
Net metering service includes installing a private renewable system that is connected to the grid. This system creates "net zero" energy. It means that renewable energy produced equals energy consumed by you annually. This can only be achieved with the solar grid tied system. The Ohio Valley System provides you with this reliable source of solar power in Louisville, KY. This way, you receive more energy than is usually required and have a backup as well.
Undestnt Solar
Ohio Valley Solar provides discounted prices for PV panel installation that you might want to investigate. We work hand in hand with the Solar Over Louisville program to solarize the whole city at marginal rates.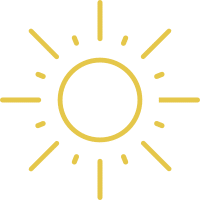 Utilize Solar Resources
When you get a suitable solar system in your house in Louisville, KY, you'll save approx. $20,247 on utility bills over its lifespan. You can also predict your savings through solar power systems using a solar calculator. Our team will assist you with this.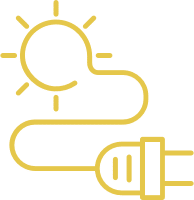 Tack Action
By 2050, the Louisville metro government aims to install solar energy systems in about 50% of the homes. Ohio Valley Solar keeps in mind to follow solar practices that support this goal. We provide all different types of solar services.
Getting A Price Estimate
You will want to know the cost if you desire to install solar panel for home or business. The solar power cost depends on various factors, including your location, roof, power usage, and others. You can call us or fill out the
form
online to get detailed costs.
Install Solar System
The solar system that we install is carefully designed after inspection. It stays within Louisville's Land Development Code (LDC) regulation. We always get our solar panels reviewed by the Louisville Metro Government Office. You can leave all the permit requirements for solar installation to us.
Utilizing The Benefits Of Solar Panels
Solar panels are worth investing in! They can generate 18,069 kWh of power annually and thus provide 13.8% of the Internal rate of return (IRR) on investment. Ohio Valley Solar ensures that you receive all the benefits of solar!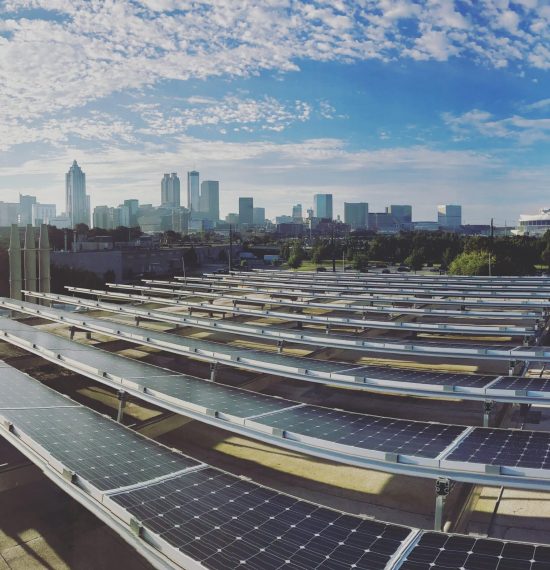 Commercial
Commercial solar installation in Louisville can provide numerous benefits for your business. One of them is to eliminate or greatly reduce your energy costs with
solar power
. Get accelerated depreciation tax benefits through the Modified Accelerated Cost Recovery System (MACRS). Implementing solar can help your business meet corporate CO2 reduction targets. 
Not only is solar beneficial for the environment, but it can also be used as a marketing tool. It thus showcases your business's commitment to sustainability. Moreover, installing solar can also reduce your utility demand charges. That is why commercial solar can be a smart financial and environmental investment for businesses in Louisville.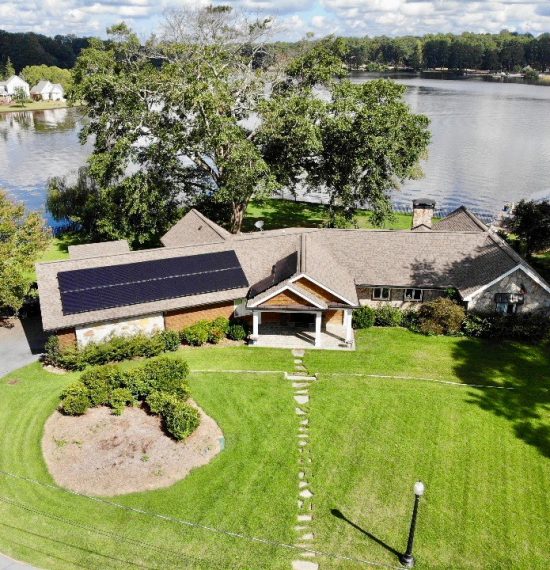 Residential
Installing
residential solar
in Louisville is beneficial for homeowners. It gives you the opportunity to considerably lower your monthly electricity cost. You may become eligible to receive a 30% tax credit.
Solar panel installation
can lessen your environmental impact by minimizing your carbon footprint.
Solar panels for home
allow you to have energy independence from your utility, and you can generate your own electricity on site. 
Solar systems can raise the value of your home and make it more attractive to purchasers. If you own an electric vehicle, having a household solar system can enable you to charge it with emission-free power. Therefore,
residential solar
can be a good financial and environmental investment in Louisville.
"We are thrilled with our decision to go solar with Ohio Valley Solar. Their customer service was outstanding, and the installation process was great. The performance of our solar panels has been reliable, and maintenance has been minimal. Not only are we saving money on our energy bills, but we are also impressed with the high quality and efficiency of the equipment. We highly recommend Ohio Valley Solar to anyone considering a solar installation."
"Extremely pleased with how the solar panels were placed and the operation of the back office. Ohio Valley solar has done an outstanding job despite going much above what was expected of them. The customer service that is provided by them is unparalleled in my experience."
"I had the pleasure of working with Ohio Valley Solar, and it was absolutely the best experience I've had with a solar company. They took the time to understand my energy needs and tailored their solution to my specific requirements. The installation was easy, and the team was quick and efficient in getting my solar panels up and running. I am now looking forward to start saving money on my energy bills."
Service Areas?
Owensboro, KY, Henderson, KY, Beaver Dam, KY, Morganfield, KY, Providence, KY, Hartford, KY, Bowling Green, KY, Covington, KY, Lewisport, KY, Lexington-Fayette, Louisville,KY, Sturgis, KY, Reynold Station, Sebree, KY, Reynolds Station, KY,  ivermore, KY, romwell, KY, Hawesville, KY, Clay, KY, Philpot, KY, Uniontown, KY, Reed, KY, Corydon, KY, Calhoun, KY, Whitesville, KY, Olaton, KY, Maple Mount, KY, Robards, KY, Fordsville, KY Island, KY Sacramento, KY Centertown, KY Maceo, KY Baskett, KY Spottsville, KY 
Most frequent questions and answers