The Best Solar Company in Jasper, IN
Since our company's inception many years ago, we have established a strong reputation of offering quality solar energy panels and installation services. Indeed, we are proud to be the best solar company in Jasper. We offer an extensive range of solar system installations and maintenance services in Indiana and beyond. Whether you need solar energy for a residential or commercial property, you can rely on Ohio Valley Solar Company.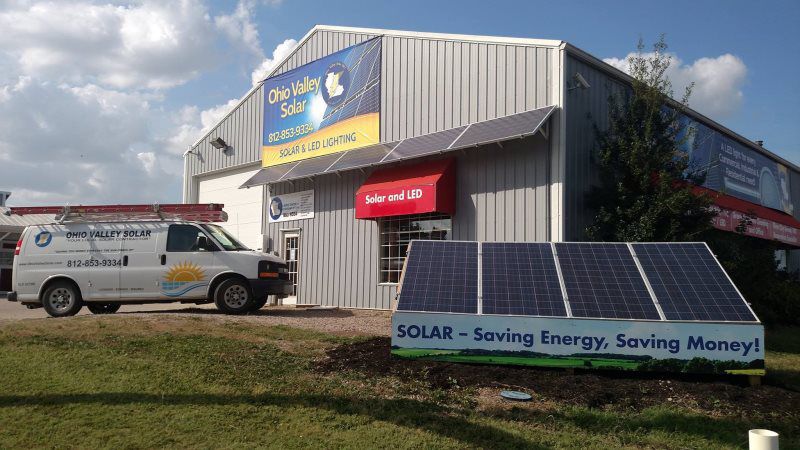 Most Reliable Solar Company in Jasper
Ohio Valley Solar Company is a solar panel installation company committed to creating a future powered by renewable energy. With solar energy equipment and a team of certified solar energy technicians, Ohio Valley Solar is at the forefront of the solar energy industry. So if you are looking for the best solar company in Jasper, IN, we are ready to help. 
At Ohio Valley Solar, we offer both grid-tied and off-grid solar panel systems to meet the diverse needs of our customers. Indeed, we are dedicated to delivering high-quality solar panels and energy systems while ensuring customer satisfaction. Our team of experienced professionals is committed to delivering innovative solutions that are both effective and sustainable.
Professional Solar Panel Installation Services
If you want to start enjoying the benefits of switching to solar energy, Ohio Valley Solar is here to help make this transition easy for you. Our team will assess your home's potential for energy generation from solar cells. Plus, we will guide you through the process of accessing government incentives and financing options that can make your solar dream a reality. And, as a local company serving Jasper, you cn trust in our fast and reliable solar panel installation services. 
At Ohio Valley Solar, we offer a turnkey solution for going solar. We will work with you to design the best solar system for your home or commercial property, handle the installation and set-up, and even assist you in obtaining incentives through your electricity provider. With our assistance, the transition to solar energy will be smooth and seamless. This makes us the best solar company in Jasper.
Install a Solar Energy System and Reduce Your Annual Energy Bill
The financial benefits of switching to solar energy are significant and are often the primary reason many people choose to invest in solar energy. Here are ways that going solar can save you money:
Reduce or eliminate your electric bills: Solar panels generate electricity from the sun, which can reduce or eliminate your dependence on the traditional electric grid. This can lead to significant savings on your monthly energy costs and can provide you with free power for the solar system's entire lifespan. 
Avoid rising energy costs: Electricity prices continue to increase throughout the country, and by investing in a solar energy system now, you can lock in the price you pay for electricity today and protect yourself against future increases in electricity costs. 
Increase your property value: Homes with solar panels are known to sell for more money than homes without. And considering solar allows you to reduce or eliminate electricity bills it's easy to understand why. 
Net a great return on your solar energy investment: Solar energy is one of the best investments you can make, with the average American solar purchaser seeing a return on their investment of 20% or more. The system's lifetime is also more than 25 years, so you can expect to see the system pay for itself multiple times over its lifetime. 
According to the Environmental Protection Agency, switching to solar energy can reduce your reliance on fossil fuels. That means you won't be buying carbon-emitting electricity from the local grid. And even when you are not using solar energy, you're offsetting the need for carbon-emitting generation by sending electric energy to the grid. 
Get a Solar Energy System in Jasper, IN
Each year, millions of Americans shop for solar panels and installation companies. The good news is that we, at Ohio Valley Solar, empower Americans to make smart energy decisions by providing the solar energy solutions they seek. 
Discover Solar
Photovoltaic (PV) solar cells are used to generate electricity from sunlight. This technology converts light energy into electrical energy. Discover more solar lingo here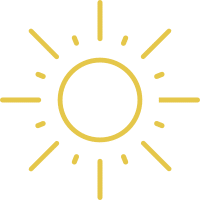 Why Go Solar?
- Federal Tax Credit of 26%*
- Savings on Your Monthly Bill
- Increased Resale Value of Your Property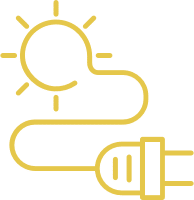 Make the Change
Take control of your future and enjoy the satisfaction of generating your own power. Store this power with batteries to ensure your energy independence.
Step 1: Request a Free Estimate
Once you request a free quote, one of our solar panel installers will visit your property for on-site assessment. This includes evaluating your roof size and orientation, your energy usage, and other factors to ensure that you're getting the most out of your investment.
Step 2: Solar Panel Installation
Our team is fully licensed and insured, so you can rest assured that your solar energy system installation will be done safely and efficiently. We will work tirelessly to ensure that we install a highly efficient solar energy system for your home or commercial property.
Step 3: Flip your Switch and Enjoy solar energy
Once your solar panels system is installed, all you have to do is flip the switch to start enjoying solar energy. Start using solar energy and make signficant savings on your annual energy budget!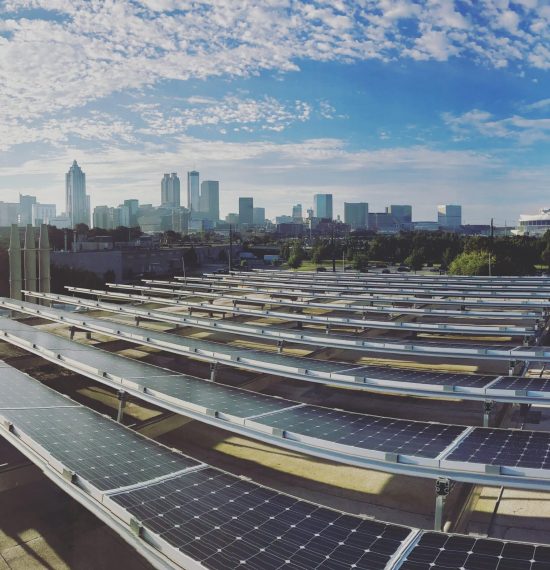 Commercial
Businesses are using solar to turn non-performing assets such as rooftops and undeveloped land into energy-saving, self-generating solar energy investments.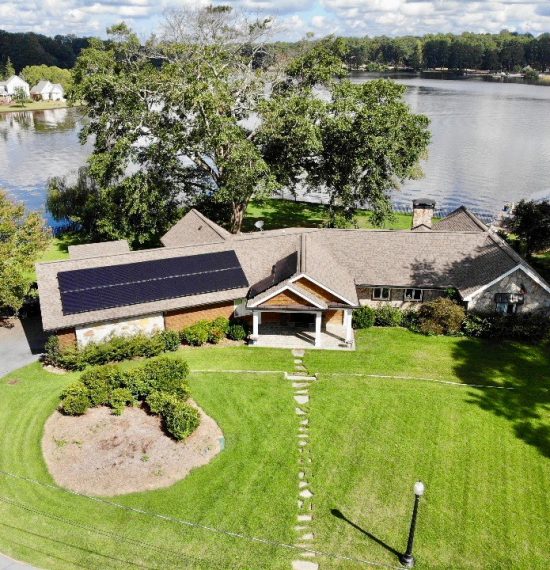 Residential
We specialize in PV arrays, back-up generators, back-up-and-load-shifting battery systems, and EV chargers for homeowners. Homeowners can save thousands on their electric bills by switching to solar. 
John was very professional and helpful with my solar needs. I will be using them again in the future!
Great experience with this company. We've had solar panels now for just over two years. Great service...even after installation. They don't forget about you. Appreciate everything they've done and I am enjoying the lower energy bills by going solar.
If you are looking for a local solar company, then choose Ohio Valley Solar. The team will do good quality work in a reasonable amount of time for a reasonable price.
Service Areas
Evansville, Inglefield, Princeton, Tell City, Boonville, Mount Vernon, Huntingburg, Chandler, Wadesville, Newburgh, Fort Branch, Santa Claus, Oakland City, Petersburg, Ferdinand, Rockport, North Liberty, Haubstadt, Dale, Cannelton, Branchville, and more!
Most frequent questions and answers
Going solar allows you to generate your own electricity and reduces your reliance on traditional grid energy sources. This can lead to significant savings on your energy bills. Additionally, by investing in solar power, you protect yourself from future increases in grid-energy costs. 
Solar power is a clean and renewable energy source that reduces your dependence on fossil fuels. Solar power does not produce air or water pollution, and the technology has a small environmental footprint.