The Best Solar Company in Boonville, IN
Ohio Valley Solar is a reputable solar company in Boonville that has been providing solar installation services for many years. As a privately-owned and locally-based business, we cater to the specific solar energy needs of homeowners and provide customized solar panel solutions. We aim to consistently exceed our customers' expectations, and strive to foster long-lasting relationships with property owners in Boonville, IN.
The Ohio Valley Solar Commitment
Exceptional Value to Clients – Ohio Valley Solar is committed to providing top-quality solar panel systems for both residential and commercial properties throughout Boonville and other Indiana cities. We aim to enhance your quality of life, increase the value of your property, while helping you save on energy costs. 
Superior Solar Panel Installation & Client Support – Every solar panel installation project receives our full attention to ensure that we exceed customer expectations. Our solar installers work closely with customers throughout the process to ensure superior workmanship. 
Long-Term Satisfaction – Our customers can have confidence in their decision to go solar and choose Ohio Valley Solar. We use only the best solar system equipment (and components). And we offer industry-leading warranties to ensure that your investment in solar energy is a secure one. 
Exceptional Solar Energy System Design and Installation
Ohio Valley Solar is a leading solar company in Boonville, licensed solar panel installers, and accredited member of the Better Business Bureau. We are committed to providing quality solar energy system design and installation services. Our team of professional solar panel installers ensure job site safety while completing projects on schedule. We never subcontractor our work, and all of our solar installers, technicians, and analysts are certified professionals. 
We have a record of steady growth and financial stability, which are indicators of a reliable solar company in Boonville. Choosing Ohio Valley Solar means you can be confident that we will supply and install an efficient solar energy system.
Experience the Benefits of Solar Energy
There are many financial incentives available to those who install solar energy systems. These can include federal and state tax credits, rebates, and grants. Our team at Ohio Valley Solar will work with you to determine if you qualify for any incentives and help you navigate the application process. Additionally, some utility companies also offer net-metering programs or special rates for solar energy systems that may provide you financial benefits.
Switching to solar energy increases energy independence. By producing your own electricity, you can reduce your reliance on traditional power grid and be less affected by power outages. Also, solar energy reduces your environmental impact. It is a clean and sustainable source of energy that does not produce greenhouse gas emissions or other pollutants. 
Install a Cost-Effective Solar Panels
If you plan to upgrade to solar energy, schedule an on-site assessment. Ohio Valley Solar is the most trusted solar company in Boonville. We offer a full-line of solar energy system installation services regardless of the scope of your project or time of the year. Indeed, you can count on the highly experienced installers at Ohio Valley Solar Company. 
Discover Solar
Photovoltaic (PV) solar cells are used to generate electricity from sunlight. This technology converts light energy into electrical energy. Discover more solar lingo here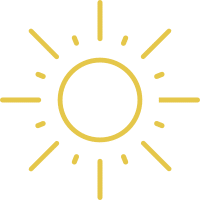 Why Go Solar?
- Federal Tax Credit of 26%*
- Savings on Your Monthly Bill
- Increased Resale Value of Your Property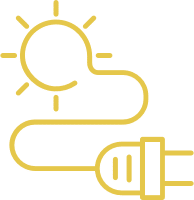 Make the Change
Take control of your future and enjoy the satisfaction of generating your own power. Store this power with batteries to ensure your energy independence.
Step 1: Request a Free Estimate
Before installing solar panels, it is important to determine your energy needs, assess your roof (or where the solar panels will be installed). This will help to determine the size and capcity of the solar system that is right for you. It will also give you an idea of the costs involved, including the price of the solar panels, installation costs, and any tax incentives or rebates that are available.
Step 2: Solar Panel Installation
After you have received a quote and decided to proceed with the installation, we will install the solar panels on your roof. The installation process typically takes a short period, depending on the size of the system. Remember, we have a team of highly experienced solar panel installers who are dedicated to working with you tirelessly and ensure your system works as efficiently as possible.
Step 3: Flip your Switch and Enjoy solar energy
Once the solar panels are installed, you can begin to enjoy the benefits of solar energy. These benefits include lower energy bills, increased energy independence, reduced environmental impact, and more. So, don't hesitate to reach out to Ohio Valley Solar for your solar panel needs. We will take care of you every step of the way so you can enjoy your solar installation.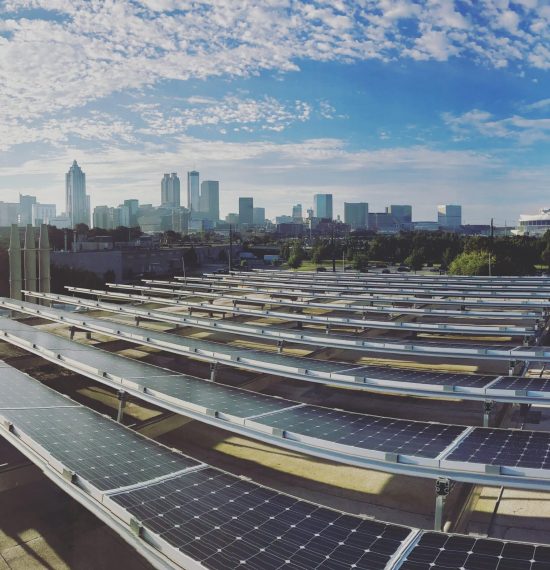 Commercial
Businesses are using solar to turn non-performing assets such as rooftops and undeveloped land into energy-saving, self-generating solar energy investments.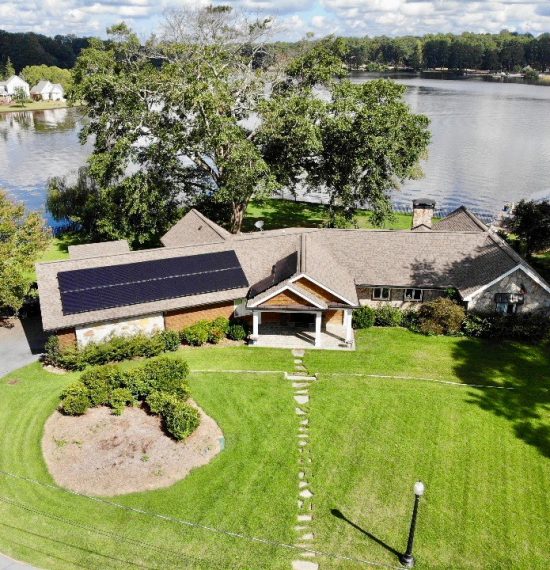 Residential
We specialize in PV arrays, back-up generators, back-up-and-load-shifting battery systems, and EV chargers for homeowners. Homeowners can save thousands on their electric bills by switching to solar. 
John was very professional and helpful with my solar needs. I will be using them again in the future!
Great experience with this company. We've had solar panels now for just over two years. Great service...even after installation. They don't forget about you. Appreciate everything they've done and I am enjoying the lower energy bills by going solar.
If you are looking for a local solar company, then choose Ohio Valley Solar. The team will do good quality work in a reasonable amount of time for a reasonable price.
Service Areas
Evansville, Inglefield, Princeton, Tell City, Boonville, Mount Vernon, Huntingburg, Chandler, Wadesville, Newburgh, Fort Branch, Santa Claus, Oakland City, Petersburg, Ferdinand, Rockport, North Liberty, Haubstadt, Dale, Cannelton, Branchville, and more!
Most frequent questions and answers
The installation process for solar panels typically takes a short period, depending on the complexity of the system. The installation process is relatively quick and non-disruptive, and we will handle all aspects of the installation.
The cost of installing solar panels can vary depending on a number of factors, including the size of the solar energy system, the cost of solar panels and installation, and any tax incentives or rebates that are available. However, the cost can be offset by the savings on your electricity bill and other incentives. Request a free estimate from the best solar company in Boonville to get an accurate cost estimate. 
Solar panels require very little maintenance. They are designed to withstand the elements and have a long lifespan. Generally, regular cleaning and an annual checkup are enough to maintain your solar panel system.